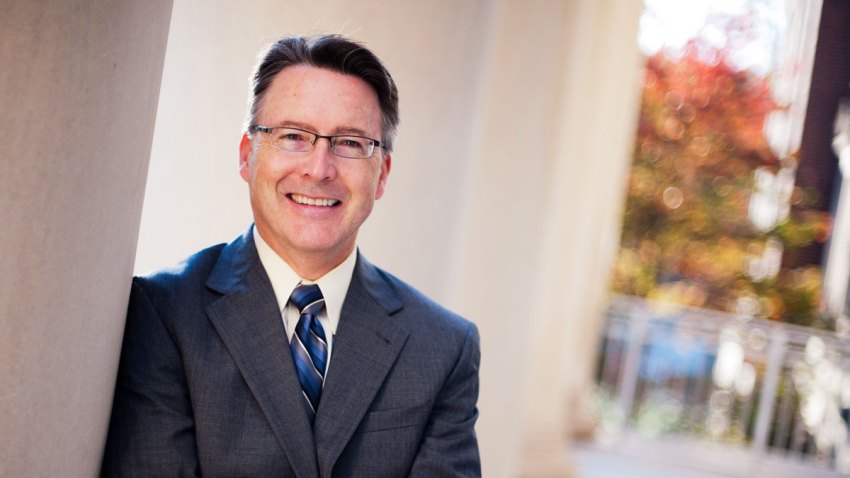 Timothy D. Sands, executive vice president and provost at Purdue University, has been named the 16th president of Virginia Tech.
Tech's Board of Visitors on Friday approved the hiring of Sands, 55, to succeed Charles W. Steger, who announced in June that he was stepping down after 14 years at the helm of the Blacksburg university. He agreed to stay until his successor was named.
Sands has held his position at Purdue since April 2010, according to a biography on the university's website. He was acting president from June 2012 until January 2013, before Mitch Daniels became Purdue's 12th president.
Sands received his undergraduate and graduate degrees from the University of California-Berkeley and taught there for nine years. He joined the Purdue faculty in 2002 as an engineering professor.
At a news conference, Sands praised Virginia Tech as ``the kind of institution you would create today for the 21st century.'' He said he was impressed with the value Virginia Tech offers its students, the high level of satisfaction reported by its alumni and its balance between ``curiosity-driven'' and practical research.

Steger was thrust into the national spotlight April 16, 2007, when a student killed 32 students on the Tech campus in the deadliest mass shooting in modern U.S. history. Gunman Seung-Hui Cho killed himself after the rampage.

During his tenure, Tech increased its enrollment, saw its research portfolio grow by more than 300 percent, and established a school of biomedical engineering and created a school of medicine.

In an interview with The Associated Press in June, Steger said he was satisfied he had elevated the university's reputation and acknowledged that the 2007 massacre on his campus would be a part of his legacy.

"It's part of our legacy, it's part of history,'' Steger said. "It was an unprecedented tragedy.''

Steger said he will draw on the killings, in part, for a book he plans to write on the resilience of communities to recover from disasters, man-made and natural.

Through his 14 years as president, Steger has won much praise. The university increased enrollment and capital projects and raised more than $1 billion in private funding.

Still, Steger has been criticized by some parents of shooting victims and others for not warning the campus sooner about the first shootings on campus before Cho completed his rampage hours later.

Steger defended his actions, as he had in court when the parents of two slain students sought a negligent finding against the state. They were successful, but the Supreme Court of Virginia tossed out jury's verdict.

"We did the best we could knowing what we knew at the time," he said.

Steger also was commended for his steady hand leading the university through tough times after the shooting.
Copyright AP - Associated Press