A violent day on the streets of Philadelphia left five people dead, including the cousin of rapper Meek Mill, in numerous shootings and stabbings over the span of about 15 hours on Tuesday.

The bloodshed began in West Philadelphia just after 9 a.m., when police say someone shot a 25-year-old man in his side, chest, buttocks and shoulder at 52nd Street and Wyalusing Avenue. Police took the victim to Presbyterian Hospital, where he was in stable condition.
The bloodshed only worsened from there.

A little more than three hours later, about 12:30 p.m. shots rang out on Thayer Street near Kensington Avenue, in Kensington, leaving a pregnant woman with gunshot wounds to her stomach and head, a man with gunshot wounds to his stomach and head and another man with a gunshot wound to his groin, according to police. All three victims in that shooting were taken to Temple University Hospital in critical condition.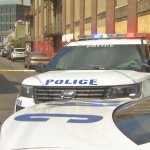 About the same time, officers performing a wellness check at a home on the 12000 block of Elmore Road in Northeast Philadelphia made a gruesome discovery: a 68-year-old woman, later identified as Virginia McLaughlin, along with Lawrence Carty, 60, both dead of stab wounds. Police said McLaughlin lived at the home on Elmore Road and Carty lived on the 3500 block of Grant Avenue, also in the Northeast.
Police said they believe Carty died of self-inflicted wounds to his arms, but did not say whether authorities have ruled the case a murder-suicide. They said they believe an argument motivated the violence.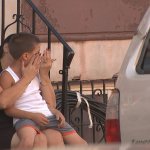 Less than five hours later, a shooting in Philadelphia's Fairhill neighborhood left a 32-year-old man dead, police said. Gunfire erupted on Howard Street near Cambria about 5:20 p.m., leaving the man dead of several gunshot wounds to his torso.
A Verizon worker on the block at the time scooped up the victim and drove him to Episcopal Hospital in his work van, according to police, and was being interviewed by detectives after the shooting. Investigators said they believe the shooting was drug-related, and no arrests had been made as of Wednesday morning.
About two hours after that, just after 7:30 p.m., a man who would have turned 25 on Wednesday stumbled into the alley behind his Southwest Philadelphia home and died after police say someone shot him several times. Police said they believe the man was standing on his back steps between the 5800 blocks of Cobbs Creek Parkway and Fernwood Street when someone shot him, then fell down the steps and died. Several cameras in the area captured the gunman fleeing the scene, police said.
About an hour later, about 10 minutes before 9 p.m. in West Philadelphia, a 24-year-old man suffered a gunshot wound to the back on Frazier Street near Media, in the Carroll Park neighborhood. Police said that victim was hospitalized in stable condition and officers arrested the suspected shooter.

[[393379451, C]]
The violence didn't end there. Less than a half-hour after that, about 9:10 p.m., a 27-year-old man showed up at Albert Einstein Medical Center with gunshot wounds to his back, police said. The man told them someone shot him on Opal Street near 66th Avenue. No arrests were reported, and the man was in stable condition.
Less than an hour later and across the city in South Philadelphia, 21-year-old Angelo Colon died after police say someone shot him in the head outside a take-out restaurant at 18th Street and Snyder Avenue. Colon, police said, is the cousin of Philadelphia-born rapper Meek Mill, who took to Instagram to express his grief over the young man's death.
"Watching my family die to these Philly streets ... My mission is to save my family from these streets and change the mindframe of all my lil cousins growing up in it! #RIPLO," Mill wrote in an Instagram post about the killing.
A second man, age 27, also suffered two gunshot wounds in that shooting but survived and went to Thomas Jefferson University Hospital for treatment. Police said the suspected shooter took off in a dark sedan and that cameras in the area may help them solve the case.

[[393409511, C]]
Back in Kensington, a retaliatory shooting on Lee Street left two people wounded shortly after 11 p.m., according to police. Chief Inspector Scott Small said investigators believe that shooting was payback for an earlier homicide in the neighborhood. It was unclear what homicide to which the shooting was connected.
Across the city again, in South Phladelphia's Point Breeze neighborhood, a man suffered a gunshot wound on Latona Street near 16th about 11:30 p.m. No arrests were reported in that shooting.
Police reported only one arrest, in the West Philadelphia shooting on Frazier Street, among the shootings.
Philadelphia's homicide rate, according to police statistics, is currently up 11 percent year over year compared with 2015. As of Tuesday night, the city has recorded 203 homicides so far in 2016, compared with 181 as of the same date last year. The jump is even larger compared with 2014, when 176 homicides were recorded year-to-date, and 2013, when there were 172 homicides.
Compared with 2012's rate, however, the city is still recording fewer homicides. That year, among the most violent over the last five years, 253 people were killed in the city as of the same date, and 331 homicides were recorded by the year's end.