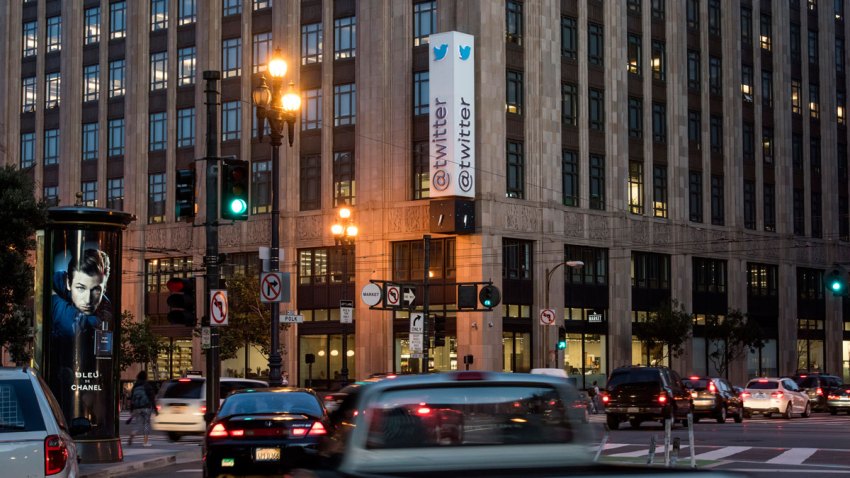 Twitter announced Friday it will shut down more than 125,000 accounts as part of an effort to crack down on extremist content.
In a news release, the company said it was committed to weeding out content that advocates for terrorism and violence. It said there is no "magic algorithm" for targeting such content, but it will continue to "engage with authorities and other relevant organizations to find solutions to this critical issue."
Since late last year, Twitter has been using "proprietary spam fighting tools" in order to identify accounts that violate their terms of service policy. It also has assigned a dedicated team to examine the accounts.
The moves come as the White House has been putting more pressure on social media companies to proactively identify potentially dangerous accounts and content.
The Obama administration has sent high-level personnel including F.B.I Director James Comey to California to discuss how the tech giants and government can work together more effectively.
Twitter said the nature of its product, which it called "an open forum for expression," makes it vulnerable to becoming a communications tool for social media savvy terrorist organizations like ISIS, as NBC News reported.
Last month, a woman whose husband was killed in Jordan in a terrorist attack sued Twitter in U.S. District Court for the Northern District of California. The suit claimed Twitter was partially responsible because the ISIS attack was coordinated via the social media platform.
The suit is not expected to get far, as Twitter is protected by Section 230 of the Communications Decency Act, but it does raise questions about the level of responsibility that social media companies should have regarding the content on their platforms.