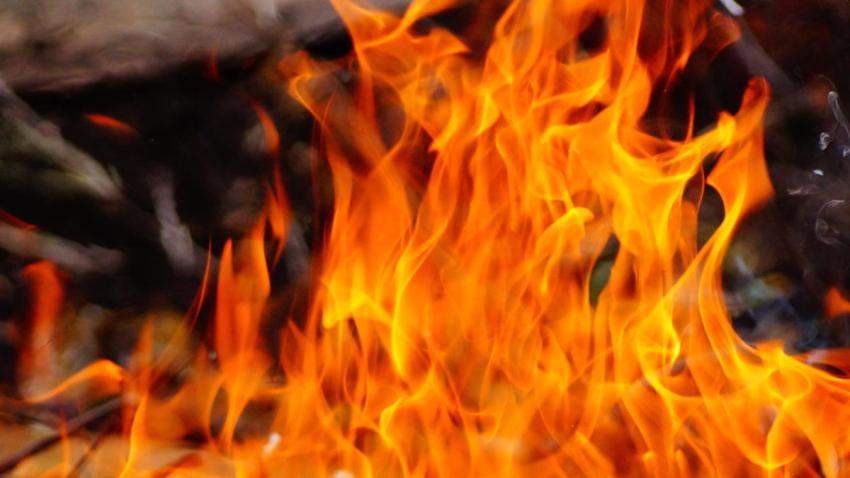 What to Know
In their first White House meeting last spring, Trump seemed to ignore prompts to give Merkel the traditional photo-op handshake
By contrast, Trump showed his great bonhomie with Macron during a three-day state visit earlier this week
Merkel's message will likely be similar to Macron's: America and Europe need to bury the hatchet on key issues
Facing imminent deadlines, President Donald Trump and German Chancellor Angela Merkel largely papered over their differences on trade and the Iran nuclear accord on Friday, stressing instead ties between the longtime allies and their shared goal of a nuclear-free North Korea.
Still, Merkel's brief visit, coupled with French President Emmanuel Macron's more lavish stopover earlier in the week, made clear that the U.S. president's divisions with European allies remain substantial.
Trump and Merkel's three-hour visit at the White House contained little of the back-slapping geniality that defined Macron's three-day trip, including a lavish state dinner. While Trump and Macron complimented and embraced each other, the German chancellor kept her public statements brief and handshakes formal.
Trump is widely expected to withdraw the U.S. from the international Iran agreement next month, despite pleas from Macron earlier in the week and Merkel on Friday. Yet Merkel used her public comments after her meeting with Trump to try to gloss over that disagreement, calling the Obama-era accord a "first step" toward curtailing and containing Iran's regional ambitions and suggesting openness to a side agreement.
Trump has said he, too, is open to new negotiations with Iran. But he has not said he will heed European calls for the U.S. to stay in the deal, which aims to restrict Iran's nuclear efforts, while any further talks are underway. His decision on whether to exit the deal is expected by May 12 and he forcefully set out what he sees as the ultimate goal.
"They're not going to be doing nuclear weapons. You can bank on it," Trump declared at a news conference with Merkel.
On trade, Merkel saw little progress on obtaining permanent exemptions for the European Union from Trump's steel and aluminum tariffs, even as a May 1 decision deadline approaches.
"The decision lies with the president," she said.
German officials had signaled that their goals for Friday's visit were modest,
Trump implicitly scolded Germany for not meeting NATO military spending obligations, saying it is "essential that our NATO allies increase their financial contribution." Merkel said Germany's latest budget will take defense spending to 1.3 percent of GDP and the country is aiming for more over time. NATO countries are expected to devote 2 percent of their gross domestic product to defense.
Merkel made a point of flattering Trump on one issue, declaring that the U.S. pressure campaign against North Korea deserved the lion's share of the credit for the historic summit between the leaders of North and South Korea. Trump praised Germany's role in the effort but agreed with a reporter's question that he would be "the closer" in the deal, saying "I think I have a responsibility" to oversee denuclearization of the Korean peninsula.
While Merkel kept her answers brief, Trump expounded at length on subjects ranging the strength of the U.S. economy under his leadership to the failings of his predecessors in the Oval Office. The German chancellor could not maintain her poker face during a number of Trump's comments at their joint news conference, her expression at times rotating between looks of amusement and bewilderment as the president parried with the press corps.
While Macron and Trump went to great lengths to display their professed affection through hearty handshakes, hugs — and, at times, air kisses — the president did not demonstrate the same chemistry with Merkel. He did greet her outside the West Wing with a handshake and a kiss on each cheek and, at the end of their news conference, a tentative pat on her back.
That was a marked improvement from their first White House meeting last spring, when Trump seemed to ignore photographers' prompts to give Merkel the traditional photo-op handshake. And the German chancellor looked on unhappily when Trump upbraided NATO nations last summer for not spending enough on defense as he stood in NATO'S gleaming new Brussels headquarters.
This time, Trump insisted that they have "a great relationship," and Kellyanne Conway, a senior counselor, said the president's relationships with Merkel and Macron don't need to be compared.
"Every leader is different, every relationship is different," Conway said. "We're very happy that Chancellor Merkel is making another trip here."
While Macron has been positioning himself as Europe's "Trump whisperer" and conduit to an American president who seems intent on upending U.S. relationships with allies, Merkel maintains her strength as the head of the largest economy in Europe. And if this visit lacked a big show of bonhomie, that might just be fine with Merkel, who has little to gain at home by being overly friendly with Trump, according to German political analyst Jan Techau.
"For Merkel, it's quite important domestically not to be seen to be getting too close to Trump," said Techau, a senior fellow at think tank The German Marshall Fund of the United States. Anti-American sentiment has been growing again in Germany since Trump's election, with mainstream media regularly portraying the U.S. president as a threat to the world.
The Macron state visit had been long planned, while Merkel's more informal working visit was added to the schedule so her trip to Washington would be her first outside Europe since her recent election victory.
Although Germany is unlikely to accept a wholesale rewrite of the Iran deal, Berlin has indicated that it is prepared to consider add-ons that would crack down on Tehran's ballistic missile program and curb Iranian efforts to strengthen its strategic role in the Middle East. Earlier this week, Macron made clear that France would not follow the U.S. lead if Trump decides to withdraw from the agreement.
Copyright AP - Associated Press