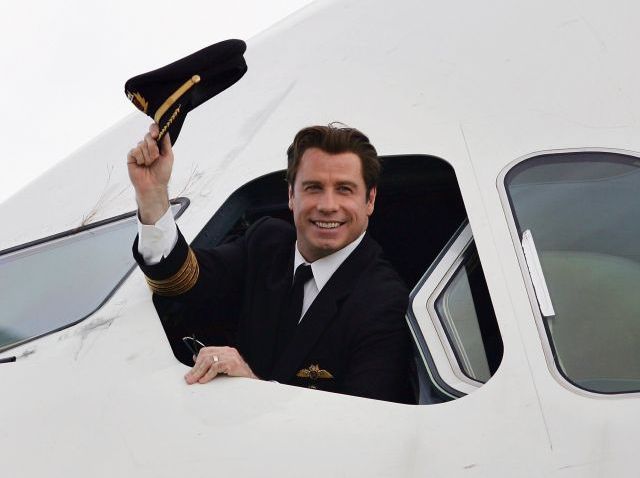 The earthquake in Haiti has brought out all types of doctors, relief workers, celbrities and pilots.
John Travolta fits most of those requirements. The avid flier is expected to hop on his personal Quantas 707 and pilot his family, 24 doctors, and ministers from the Scientologist church to Haiti to help in the relief effort.
The plane, which will leave from Florida tonight, will also be carrying much-needed medical supplies for the thousands of Haitians still nursing devastating injuries. The death toll is reportedly already over 150,000 people and many more could die without emergency medical treatment.
"We sent a plane down already, and we're sending another one down Monday, and I'm flying," Travolta told E! News. "I'm looking forward to that."
Travolta, 55, missed the celebrity telethon on Friday that raised tens of millions of dollars, which will go toward healing and rebuilding Haiti. Instead of answering phones, Travolta looks like he wants to get in on the action.
Travolta will be flying right into the heart of the nearly destroyed capital city when he lands at the Port-au-Prince Airport, where many of the relief aid units have set up shop.