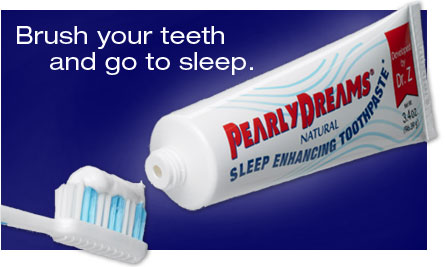 Do you have trouble sleeping? You could drink a glass of warm milk, or open a window. Alternately, you could start using toothpaste designed to knock you out.
Pearly Dreams (endorsed by Aerosmith's Brad Whitford, so you know it's legit) is toothpaste with melatonin, balm mint, valerian, and passionflower inside, all of which should combine to ease you into a peaceful slumber. Not a bad idea, really, until you mistakenly use it in the morning and then have to struggle to stay awake all day. I'll stick to just drinking heavily every night, thank you very much.
Pearly Dreams via NerdApproved
For more gadget news, check out DVICE.com.
Copyright DVICE - DVICE