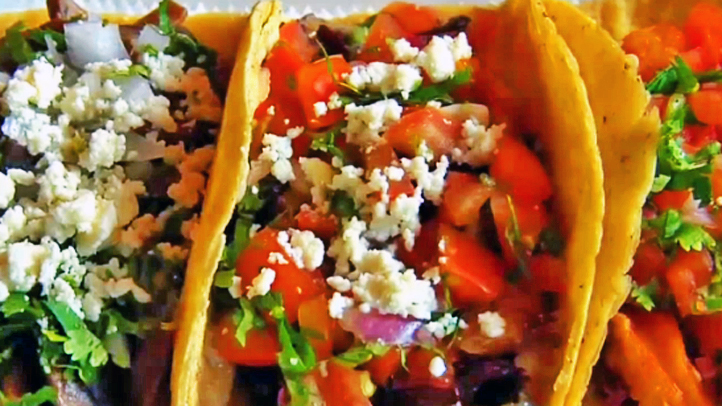 A South Texas man faces an aggravated robbery charge after being accused of ordering several tacos, pulling a sword and refusing to pay.
According to an affidavit, 28-year-old Adam Kramer began sliding the sword out of a sheath and threatened a waitress at a Mexican restaurant in San Antonio on Dec. 2.
Authorities said Kramer walked out of the restaurant -- without the food -- and to his truck while yelling either he got free tacos or somebody would die.
Investigators said the waitress locked the door after the San Antonio man drove away.
No one was injured in the incident.
Law officers arrested Kramer the next day. Bond was set at $50,000. Bexar County jail records did not list Kramer as still in custody Tuesday or provide details on an attorney.

Copyright AP - Associated Press