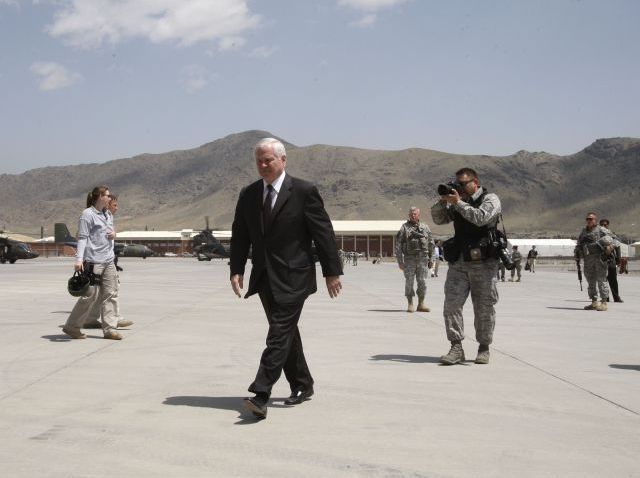 The Taliban has claimed responsibility for a large car bomb suicide attack outside the international airport in Afghanistan's capital city Tuesday morning that killed at least two people and wounded six.
The bomb exploded outside the airport's entrance and rattled windows more than a mile away, The Associated Press reported. Taliban spokesman Zabiullah Mujahid told the AP the attack was on a NATO convoy and the bomber destroyed three Landcruisers.
U.S. and NATO forces said they did not have details on the attack.
The airport is used by the military and civilians, and as a base for foreign troops fighting the Taliban, according to Reuters. It has been attacked by rockets and a suicide bomber in the past.