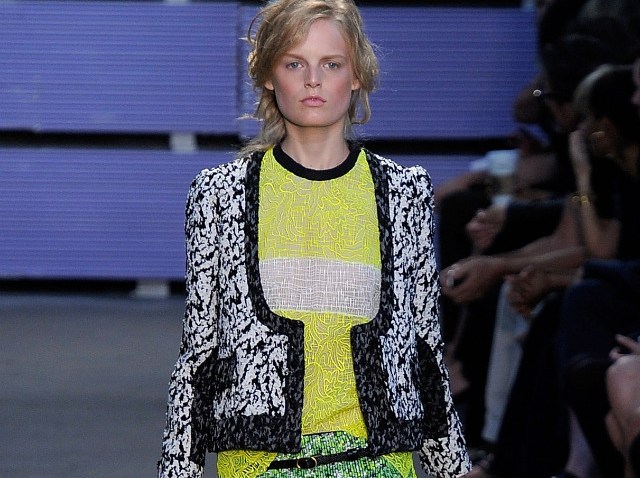 Star Wars fans have one more thing to be thankful for this Thanksgiving...
Star Wars the flamethrower!
The new TV spot was released on Facebook on Thursday, Thanksgiving morning, and features some awesome battle scenes as well as a cryptic dialogue between what appears to be the mysterious villain -- Supreme Leader Smoke. Voiced by Andy Serkis, it speaks to the equally as mysterious villain Kylo Ren, played by Adam Driver.
"There's been an awakening," Snoke says. "Have you felt it?"
("Ah," you may say, "Where have I heard this line before?" The answer: In the first "Star Wars: The Force Awakens" teaser, which was released almost exactly one year ago.)
"Yes," Kylo Ren replies to Snoke.
"Even you have never faced such a test," he continues. "And it's time."
VIDEO: "Star Wars: The Force Awakens" "auditions" shown on SNL
"Star Wars: The Force Awakens," the seventh film in the series and the start of a new trilogy, also stars fellow newbies such as Daisy Ridley as Rey and John Boyega as Finn.
The movie also also features Harrison Ford reprising his role as Han Solo and in the teaser, he takes out a stun baton-wielding Stormtrooper Indiana Jones-style. Go Han!
The film also features fellow veterans Carrie Fisher as Leia, Peter Mayhew as Chewbacca and Mark Hamill as Luke Skywalker, who has not been seen in any teasers, trailers, posters, merchandise or anything related to "Star Wars: The Force Awakens."
Even director J.J. Abrams teases the fans about this in a promo video for the "Star Wars: The Force Awakens" charity initiative called "Force For Change."
Patience, young Jedis, for the movie is set for release on Dec. 18.
Copyright E! Online