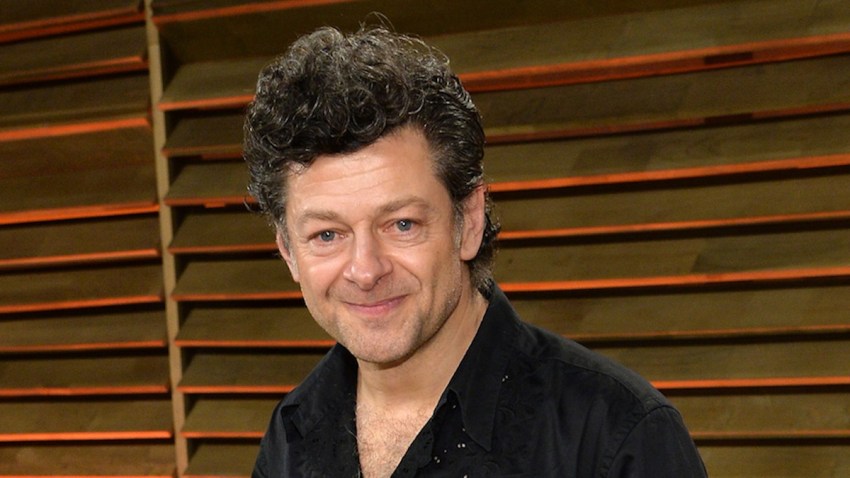 Word of Harrison Ford, Carrie Fisher and Mark Hamill's return for the latest "Star Wars" sequel prompted an expected – and welcome – nerdgasm that could be felt in a galaxy far, far away (or at least across the Internet). But at least one piece of surprise casting news reverberated as far, far away as Middle-earth.
Lucasfilm's tapping of "Lord of the Rings" and "Hobbit" star Andy Serkis for the latest show of Force marks a symbolic merging of the two greatest movie fantasy series – a golden link that might even make Gollum smile. The casting also marks a full-circle journey of sorts for Serkis, a groundbreaking actor whose unique career, in some respects, George Lucas helped pave the way for with the early "Star Wars" films.
It's unclear who – or what – Serkis will play in "Star Wars: Episode VII," which is getting underway in London ahead of a Dec. 18, 2015 release. But he arrives, amid movie royalty, as a scene-stealer – even if his actual face has never received much screen time.
Serkis, through motion-capture magic, imbued Gollum with a human quality that made the ring-obsessed creature alternately detestable and pitiable – creating one of the most compelling, frightening and sad characters in movie history. The actor pulled off similar feats as headlining simians in "King Kong" and "Rise of the Planet of the Apes."
Serkis' rubber-face and equally pliable voice, along with advances in technology, helped audiences accept digitally enhanced or produced characters in films from "The Curious Case of Benjamin Button" to "Avatar."
Still, Serkis, who is among the generation of performers raised on the original three "Star Wars" adventures, owes a debt to Lucas's masterworks. The filmmaker created indelible, key characters, who, while not digitally wrought, appeared in less-than-human form (even if Yoda went digital in the second "Star Wars" trilogy).
The new film reportedly will feature the long-awaited returns of Peter Mayhew as Chewbacca, Anthony Daniels as C-3PO and Kenny Baker as R2-D2 (there's no sign, thankfully, of Jar Jar Binks, a digital disaster, though no fault of actor Ahmed Best).
Serkis, Mayhew, Daniels and Baker are among a class of stars in little danger of being hounded by paparazzi or autograph seekers, outside of the latest Comic-Con gathering. But the four – and their many fans – know that it's the actor that makes the character, even in an age where technology can put a new face on storytelling.
Jere Hester is founding director of the award-winning, multi-media NYCity News Service at the City University of New York Graduate School of Journalism. He is also the author of "Raising a Beatle Baby: How John, Paul, George and Ringo Helped us Come Together as a Family." Follow him on Twitter.
Copyright FREEL - NBC Local Media