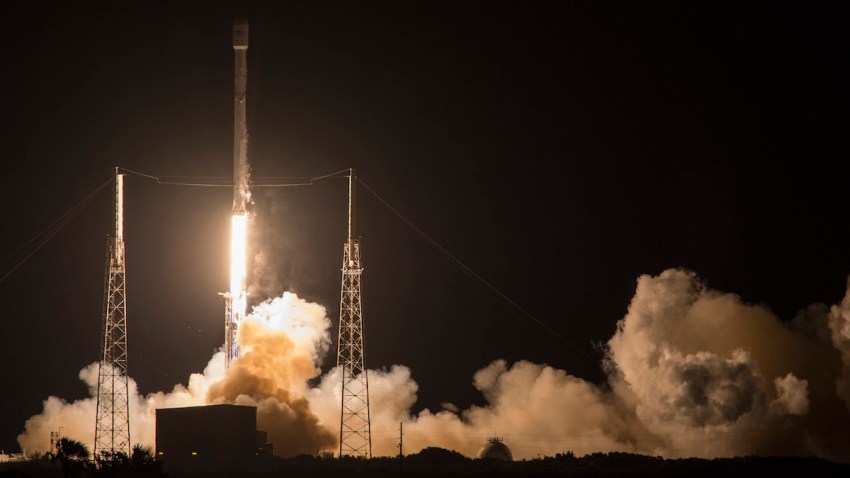 SpaceX successfully landed its Falcon 9 rocket on an ocean platform early Friday, following the launch of a Japanese communications satellite, NBC News reported.
Company representatives weren't optimistic of a successful touchdown before liftoff from Cape Canaveral, Florida, because of the high altitude needed to send SKY Perfect JSAT Corp.'s JCSAT-14 satellite into orbit.
"Given this mission's GTO destination, the first stage will be subject to extreme velocities and re-entry heating, making a successful landing unlikely," SpaceX wrote in a mission description.
This is the first successful landing at sea for SpaceX, which hopes to develop fully and rapidly reusable rockets that the company's billionaire CEO, Elon Musk, contends would cut spaceflight cost by a factor of 100.
"Woohoo!!" Musk exclaimed in a tweet after Falcon 9 touched down vertically atop a barge in the Atlantic Ocean. [[378394731, C]]