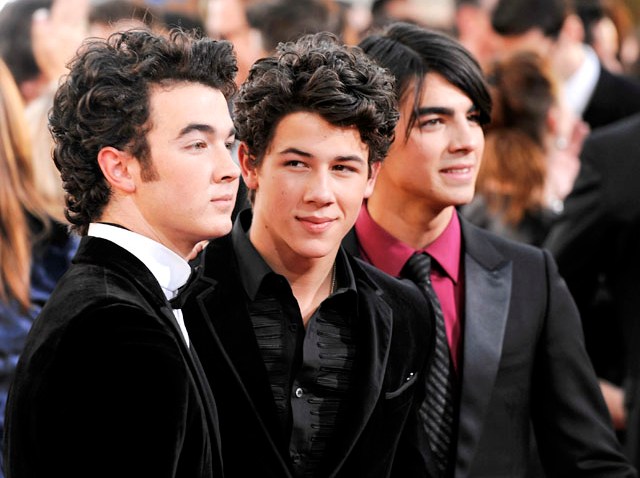 Baby-faced boy band trio the Jonas Brothers will get skewered on a Wednesday night episode of the crude, lewd and rude Comedy Central cartoon, "South Park."
The expletive-spewing "South Park" crew of cartoon elementary schoolers will travel to a Jonas Brothers concert in the episode, which will air on the network at 10 p.m, Comedy Central announced on its Web site.
Kenny, the show's nastiest-mouthed kid - who comically dies in each episode - takes his girlfriend to a Jonas Brothers concert in the show in an attempt to take the relationship to the "next level."
Unfortunately, the pure-as-snow Jonas Brothers stop Kenny's down-and-dirty plan to get some, giving the schemer and his girlfriend abstinence rings.
"The Ring," as the episode is called, is the first of seven new "South Park" episodes that will premiere this spring.