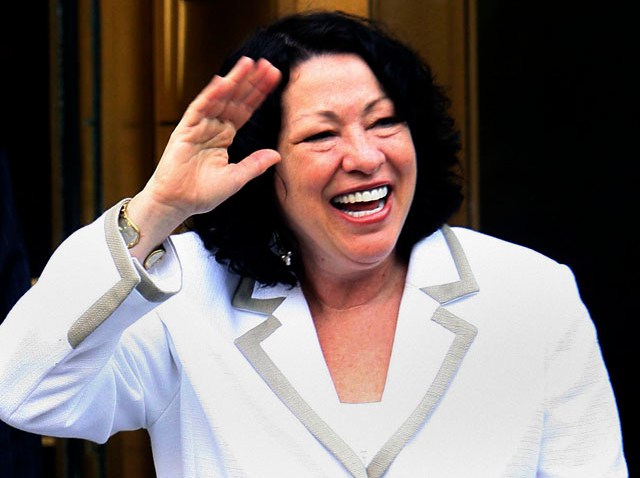 Newly minted Supreme Court Justice Sonia Sotomayor will enjoy the highest honor of her young career on Saturday -- she'll be throwing out the first pitch at the Yankees-Red Sox game.
"Having Justice Sotomayor, a South Bronx native, participate in our yearly Hispanic Heritage Month celebration is very exciting, as she is an inspiration to so many," Manuel García, the Yankees' director of Latino Affairs, said in a statement. "We are proud to welcome her and President Martinelli to our new home."
Like any properly reared denizen of the South Bronx, Sotomayor has a deep affinity for the Bombers.
"A lifelong Yankees fan, I hope this will not disqualify her in the eyes of the New Englanders in the Senate," President Barack Obama said in May upon introducing her as his pick to fill Justice David Souter's seat on the bench.
Obama also credited her with saving the 1995 baseball season by issuing an "injunction that helped end the strike," calling on the owners to reinstate their previous Collective Bargaining Agreement and to "bargain in good faith" with the players' union.