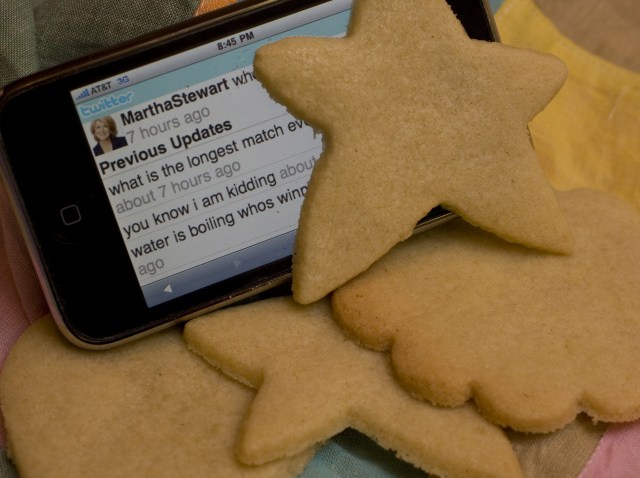 The latest trending topics on Twitter include Jon Gosselin, "Family Guy" and Typhoon Ondoy.

But the subjects apparently on most people's minds most of the time are much more basic: working, eating and sleeping.

A study released this month by the Helsinki Institute for Information Technology found that the most common words used in social media posts are: "working," "home," "work," "lunch" and "sleeping."

The rather pedestrian list is a reflection of the masters and mistresses of the mundane who post their every move on Facebook status updates or to Twitter. But the study also shows how ingrained social media has become in daily life – and that no matter the delivery method, small talk remains a big deal to many folks.

Some will argue we've become a society of narcissists convinced there's an eager audience for the minutiae of our lives. But there is something almost reassuring in expressions of the routine, especially a time when working and having basic needs met aren't to be taken for granted.

The study isn't perfect, as Mashable notes: the researchers looked at Jaiku, a microblogging site that doesn't have the base of Twitter or Facebook.

But search for those five words on Twitter, and you'll get hits rolling in by the second – everything from "Working on laptop at client's office" to "Grabbing some lunch before I have to take the test I've been dreading all day" to "sleeping in my desk.... Zzzzzzzzzzz."

Eating, sleeping, shelter and working are human needs – and so is communication. Even if suffering through banal posts could inspire more "sleeping in my desk."
Hester is founding director of the award-winning, multi-media NYCity News Service at the City University of New York Graduate School of Journalism. He is the former City Editor of the New York Daily News, where he started as a reporter in 1992. Follow him on Twitter.
Copyright FREEL - NBC Local Media