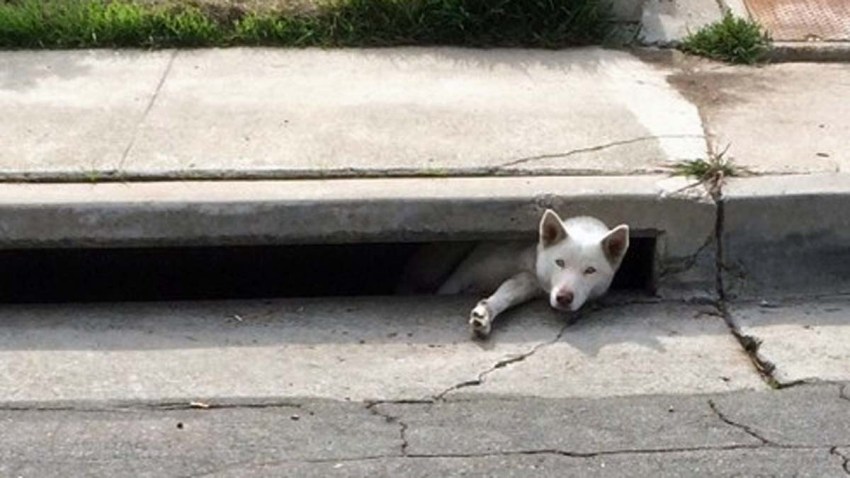 A Siberian husky in San Diego found herself in precarious situation this week.
On Thursday, Animal Services received a call that a dog was stuck in a storm drain at Woodrow Avenue and Viewcrest Drive in Encanto, according to county officials.
The pup, 1-year-old Bella, retreated further into the storm drain as animal control officers approached, forcing them to devise a new plan. Officers blocked the pipe, walked Bella through the drain to a grate and removed the grate. A Good Samaritan then lifted her to safety, according to officials.
Officials said Bella was microchipped and has been reunited with her owner. It's still unclear how she ended up in the drain in the first place.