Two arrests were made in connection with the death of a 20-year-old University of Illinois student whose body was found in Champaign over the weekend.
Daniel Gonzalez and Reginald Scott were arrested and made "admissions" to the shooting death of Vicente Mundo, Champaign County Sheriff Dan Walsh said in a late morning press conference.
"The murder occurred as part of a pre-planned armed robbery of Mr. Mundo involving relatively small amounts of marijuana and cash," Walsh said.
Mundo's body was found Saturday between Interstates 45 and 57 near Willard Airport. Police said an autopsy Monday indicated his death was a homicide.
Mundo, of the 300 block of East Chalmers Street in Champaign, was last seen Jan. 25 when he left a campus apartment to meet a friend. He was wearing a red Chicago Blackhawks baseball cap, blue coat and red backpack.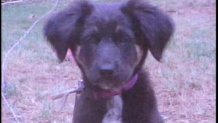 His family had offered a $10,000 reward for information leading to his whereabouts after reporting him missing on Jan. 27.
Authorities said they've recovered Mundo's vehicle and the handgun they believe was used to kill him. They've also seized Gonzalez's 2000 Plymouth Neon and other items of potential evidence.