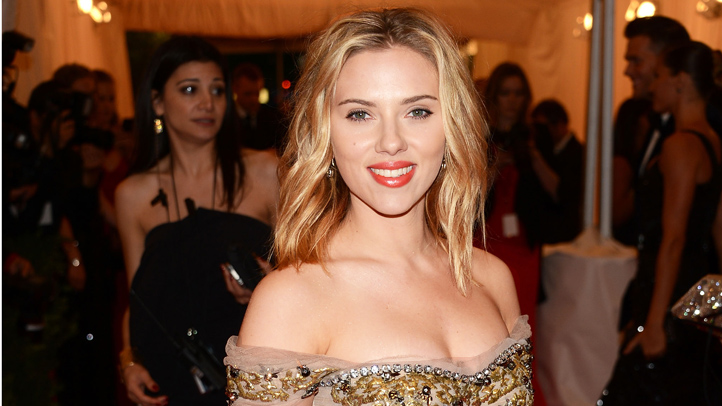 Don't mess with Scarlett Johansson...or use her name in your book.
The actress is reportedly suing over the unauthorized use of her name in a French novel, titled The First Thing We Look At, seeking compensation and damages from the "breach and fraudulent use of personal rights," as well as a ban on "future transfer of rights and adaptations of the book," according to The Hollywood Reporter.
NEWS: Should Scarlett Play Hillary Clinton?
In the book, a woman shows up at the door of a mechanic who at first believes she is "Scarlett Johansson," until many pages later it is revealed she is not the actress but a look-alike named Jeanine Foucaprez.
The author Gregoire Delacourt, disputes Johansson's the claim and says he was "stunned" when he was informed of the suit.
NEWS: Scarlett Receives a Star on Hollywood Walk of Fame
The author says he also used other actor-character comparisons in his novel, such as Ryan Gosling and Gene Hackman.
So why did the writer choose Scarlett as the basis of his character?
He says his novel explores the "dictatorship of appearances and the true beauty of women," and Scarlett is the "epitome of beauty today."
Can't argue with that!
Copyright E! Online