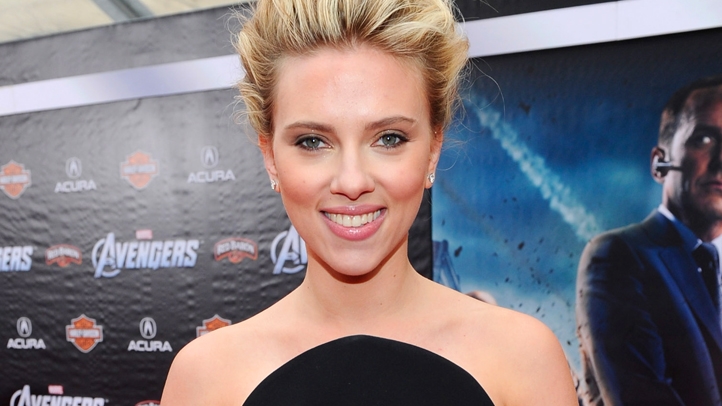 There's good news and there's bad news.
The good news (for the fellas) is that Scarlett Johansson is back on the market. The bad news (for the romantics) is that it's because she's split from her longtime boyfriend Nate Naylor.
Although there's ScarJo's rep has declined to comment so far, the Avengers actress is indeed a single lady: E! News confirms she and Naylor called it quits five days ago.
Check out Scarlett getting cozy with her famous ex at the DNC!
No word on what may have led to the split between the couple of roughly a year.
In September, Scarlett seemed to be getting pretty cozy with one of her famous exes, Jared Leto, at the Democratic National Convention, though their hand-holding was dismissed as purely platonic at the time.
Check out Scarlett and Nate on their final holiday as a couple
The 27-year-old actress first went public with her romance with the 38-year-old advertising executive in January, when they were spotted holding hands in New York. While they seem to have been solid since then, the pair has always done their best to remain under the radar.
The same can't be said for Scarlett's most famous ex, as her newly remarried former flame Ryan Reynolds has been anything but camera-shy in making the public rounds with his new wife, Blake Lively.
Ah, well. You win some, you lose some.
--Reporting by Melanie Bromley
(Originally published Oct. 15, 2012, at 1:29 p.m. PT)
Copyright E! Online