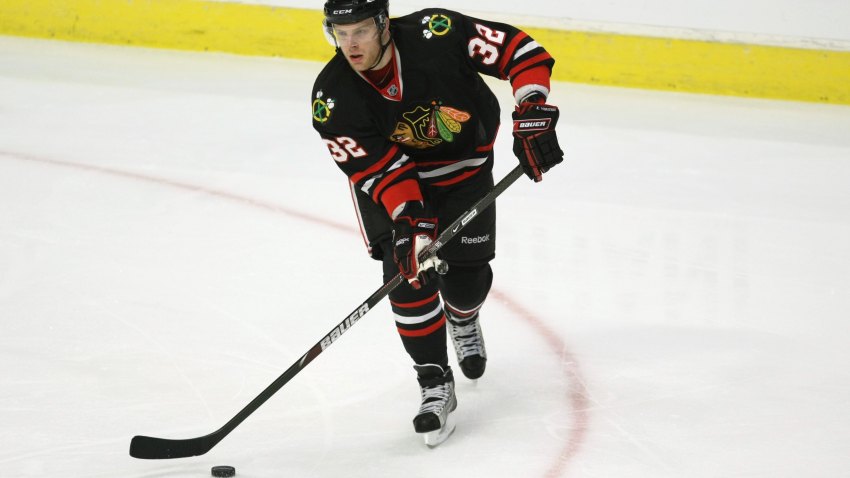 "Saturday Night Live" celebrated four decades of "Live from New York" with a three-and-a-half hour showcase Sunday featuring hilarious throwback skits, new sketches, and a star-studded audience all in on the joke.
As the clock above the series' faux Grand Central Station set inched toward the 11:30 p.m. finishing time, a visibly emotional Lorne Michaels was called onstage by Steve Martin to take a bow with a who's who of bold-faced names plucked from the show's deep well of former and current talent.
Perhaps the emotion represented the "SNL" creator/executive producer's observance that the "not ready for primetime players" who first appeared in 1975 had gone on to create a juggernaut franchise straddling the world's of television, film, music and today's online landscape.
Or Michaels may have just been relieved Sunday's behemoth celebration came off with nary a hitch, flubbed line or character-breaking smirk.
"How do you cover all the people who have been on 'SNL' over the years?" 15-time host Steve Martin asked during his monologue. "Leave 'em out," he quipped before being assisted by Tom Hanks, Alec Baldwin, Melissa McCarthy, Chris Rock, Peyton Manning, Miley Cyrus, Billy Crystal, Paul McCartney and Paul Simon.
Taking over three NBC studios in Rockefeller Center, the 40th anniversary celebration delivered a passing parade of current and former cast players, hosts from across the decades, vintage clips, new sketches, digital shorts, and musical performers representing the best of today, yesterday, and those awesome "SNL" musical skits.
Ultimately, it was all about the cameo appearances, and the laughs.
Jimmy Fallon and Justin Timberlake opened the proceedings with a rap and musical number referencing some of the most well-loved sketches and characters from the last 40 years, and then Rachel Dratch's Debbie Downer and Molly Shannon's Mary Katherine Gallagher joined in.
All the favorites were on hand, from Dan Aykroyd revisiting his 1976 Bass-O-Matic sketch, to Will Ferrell as a tetchy Alex Trebek attempting to corral his celebrity "Jeopardy!" contestants (all memorable impersonations from the past including Jim Carrey's Matthew McConaughey, Norm MacDonald's Burt Reynolds and Kate McKinnon's Justin Bieber), through a Wayne's World top 10 (reuniting Mike Meyers and Dana Carvey on the couch), tributes to past sports star appearances and political sketches, and a stilted Eddie Murphy who entered to a thundering ovation yet fumbled his cross to the ad break. Hey, it was live broadcasting.
Martin Short, Maya Rudolph as Beyonce and a wind machine delivered a stand out moment while introducing the impact musical sketches have left on the series. As did Bradley Cooper, who planted a lingering kiss on the lips of Betty White during a new Californians sketch.
Bill Murray introduced the in memoriam segment honoring John Belushi, Jan Hooks, announcer Don Pardo, Tom Davis, Andy Kaufman, Danitra Vance, Charles Rocket, band member Tom "T-Bone: Wolk, Phil Hartman, Chris Farley, Gilda Radnor, and those writers, producers, wardrobe organizers, and talent coordinators who helped make "SNL" ground-breaking, must-see TV. Oh, and there was that ongoing joke about is he/isn't he not-quite-yet deceased audience member Jon Lovitz.
Jerry Seinfeld fielded questions from the audience. Michael Douglas couldn't understand why he was only asked to host once when Charles Barkley did it three times. John Goodman was quick to point out he hosted 13 times (or "the Goodman dozen," as he calls it). There was also Larry David ("Was I really a writer on 'Saturday Night Live'?"), Ellen Cleghorne ("How many black women were on the 'Seinfeld' show?"), upcoming host and "Fifty Shades of Grey" star Dakota Johnson, Tim Meadows, Bob Odenkirk and Sarah Palin (who Seinfeld identified as "Tina").
The real Tina Fey joined past "Weekend Update" anchors Amy Poehler and Jane Curtain to praise the 23 players who have occupied the desk over the course of the show.
"The times have changed since I did this," Curtain deadpanned. "I used to be the only pretty blonde woman reading fake news. Now there is a whole network," Curtain added as a Fox logo appeared behind her.
The trio then introduced a celebrity lineup of favorite character impersonations: Emma Stone donned the wig of Roseanne Rosannadanna (originally played by Radnor), Edward Norton gasped his way through a Stefon impersonation ("New York's hottest club is called YANK!") before being joined by Bill Hader, the character's creator, and Seth Meyers, Stefon's "SNL" husband. Melissa McCarthy burst in as Matt Foley (originally played by Farley), complete with pants-adjusting ticks and a desk-destroying leap.
"SNL" is synonymous with musical guests and Sunday's showcase offered up performers and songs from across four decades. Paul McCartney sang "Maybe I'm Amazed," Sia assisted Kanye West in a disjointed rendition of "Wolves" and Miley Cyrus landed Paul Simon's "50 Ways to Leave Your Lover." The latter leaving audiences wondering why Simon didn't join Cyrus onstage.
The answer arrived when four-time host and frequent musical guest Simon brought the curtain down with "Still Crazy After All These Years." A song he first performed live on "SNL" in 1976 while dressed in a turkey costume.
It was a fitting tribute to a series that for 40 years has delivered the laughs, the characters, the stars, and most importantly, just enough crazy to keep viewers returning time and time again.