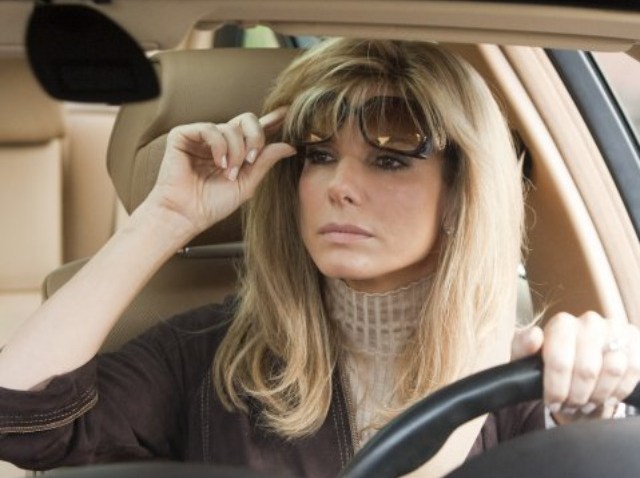 "The Blind Side" has taken most everyone by surprise, highlighting a remarkable year for Sandra Bullock.
First came the movie's surprisingly robust box-office performance (sending "New Moon" running). Now it has managed to score a Best Picture nomination in the newly-opened field while star Sandra Bullock nabbed a Best Actress nod.
Not bad for a role that Julia Roberts and Bullock both turned down. Bullock clearly changed her mind and got on board. Smart move.
With its feel-good plot based on a true story and Bullock as the feisty heroine, the tea leaves are falling into place for Bullock to win some Oscar love. She is already in a playful competition with fellow nominee and Oscar titan Meryl Streep. When the two tied -- yes tied -- for best actress in the Critics' Choice awards, Bullock kissed Streep full on the lips onstage. Bullock has also taken home awards from the Golden Globes and Screen Actors Guild.
The 45-year-old Bullock had a banner year in 2009, receiving a Golden Globe nomination for her wildly successful comedy "The Proposal." The movie co-starring Ryan Reynolds has pulled in a reported $315 million worldwide gross box-office.
Not to say the year has been all about awards success. Bullock also has the dubious distinction of being nominated for two Razzie nominations -- celebrating film's worst performances. Bullock's terrible turn in "All About Steve" is the culprit here.