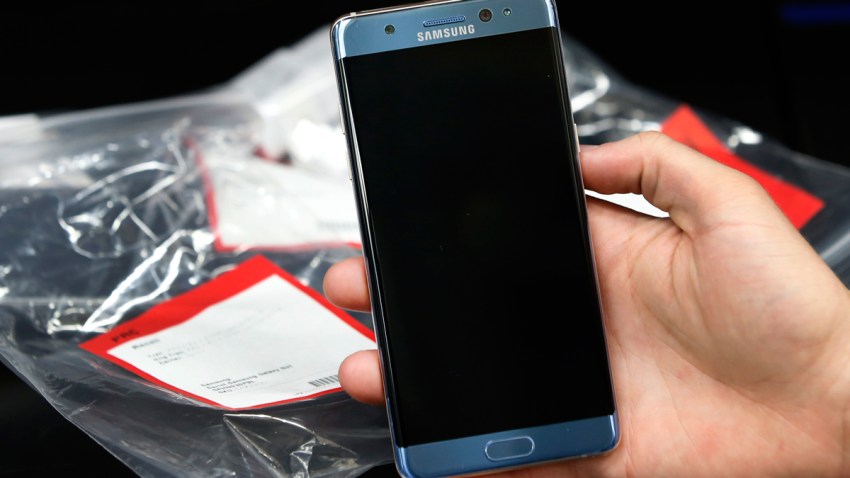 The next software update for the Samsung Galaxy Note 7 will make it completely useless, the company said Friday, effectively killing off the ill-fated phone.
The update, scheduled for Dec. 19, 2016, will stop the recalled device from charging or working as a mobile device. About 1.9 million Galaxy Note 7s were recalled in the United States, after 96 batteries overheated and 13 burns were reported, according to the U.S. Consumer Product Safety Commission.
But Verizon said it would not push the update to phones on its network, saying it didn't want to make it harder for people to communicate without a device to switch to.
"We will not push a software upgrade that will eliminate the ability for the Note7 to work as a mobile device in the heart of the holiday travel season. We do not want to make it impossible to contact family, first responders or medical professionals in an emergency situation," Jeffrey Nelson, vice president for Global Corporate Communications said in a statement Friday.
Samsung said that 93 percent of Galaxy Note 7s have been returned.
Samsung has instructions for how to replace or refund phones on its website, which was last updated Friday. It continues to advise that anyone who still has one of the phones immediately power it down and return it for an exchange or refund.