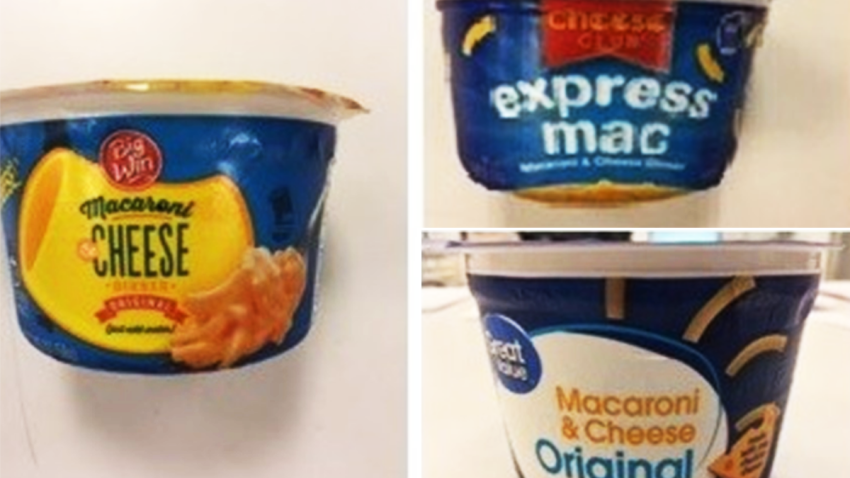 Illinois-based packaged foods distributor TreeHouse Foods recalled certain macaroni and cheese cup products containing cheddar cheese seasoning that may be contaminated with salmonella.
The products were sold in many stores across the U.S., according to the recall.
TreeHouse foods, based in Oak Brook, said the recall was issued after receiving a notification from its supplier that alerted the company of milk powder used in the seasoning that has the potential for salmonella contamination. Salmonella is a bacteria that can cause diarrhea, fever, and abdominal cramps.
No illnesses have yet been reported, the company said.
The following products were affected by the recall:
Great Value Macaroni & Cheese Original Cups

UPC # 007874208249
Best By dates between 10/19/17 and11/21/17

Big Win Original Macaroni & Cheese Dinner

UPC #00118225840
Best By date of 10/25/17

Cheese Club Express Mac Macaroni & Cheese Dinner

UPC #004149817167
Best By dates between 10/20/17 and 11/28/17
Consumers who have purchased the above products are urged to dispose of or return them to the place of purchase for a full refund. Consumers with any questions may call (800) 756-5781.