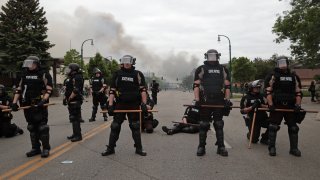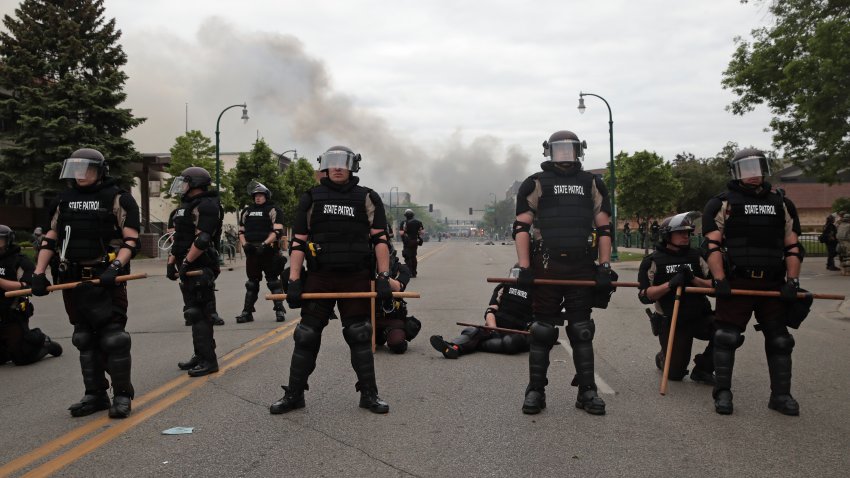 Hours after President Donald Trump tweeted about opening fire on protesters in Minneapolis, former President Barack Obama released a statement on social media about the death of George Floyd at the hands of the Minneapolis police. Obama said he has shared pained conversations with friends in response to Floyd's death.
"'This shouldn't be 'normal' in 2020 America. It can't be 'normal.' If we want our children to grow up in a nation that lives up to its highest ideals, we can and must do better," he wrote.
Obama added that he shared the anguish of millions of others over Floyd's death and expected officials would investigate the case thoroughly and that "justice would ultimately" be done.
Obama's tweet came the afternoon after a third night of violence in Minneapolis as protesters set ablaze the police station that officers abandoned. Trump called the violent protesters "thugs" and tweeted, "when the looting starts, the shooting starts," which in turn prompted a warning from Twitter for "glorifying violence."
The White House said the president "did not glorify violence. He clearly condemned it."
Trump, in his tweets, borrowed a phrase once used by former Miami Police Chief Walter Headley in a 1967 speech outlining his department's efforts to "combat young hoodlums who have taken advantage of the civil rights campaign." In the speech, Headley said his department had been successful "because I've let the word filter down that when the looting starts, the shooting starts."
"We don't mind being accused of police brutality," he said in the same speech, according to news reports from the time.
The White House did not respond to questions about where Trump had heard the phrase and what he meant by it. But Trump said Friday afternoon, after many hours of backlash, that he had meant that, "Looting leads to shooting."
"I don't want this to happen, and that's what the expression put out last night means," he tweeted. "It was spoken as a fact, not as a statement. It's very simple, nobody should have any problem with this other than the haters, and those looking to cause trouble on social media. Honor the memory of George Floyd!"
AP/NBC