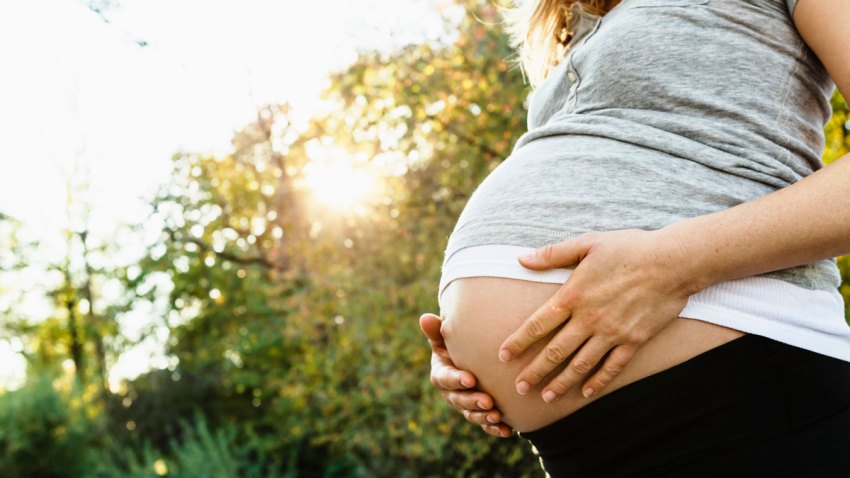 A man almost ran over his pregnant ex-girlfriend with her SUV that he allegedly stole from her, police said.
The cell phone video shows Jessica Alvarado, who is 32 weeks pregnant, jump onto the moving SUV as it swerves from side to side.
Anthony Adan Escobedo, 33, was charged with assault after Alvardo clung to the hood of the car while he tried to drive away.
Alvarado was taken to the hospital with scrapes and bruises.