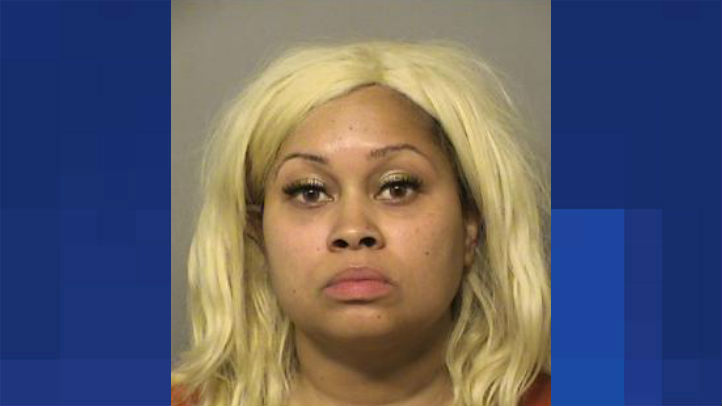 A Chicago woman was arrested Saturday after she allegedly crashed into a vehicle, then carjacked it with a 13-year-old boy still inside, police said.
Alan Grudnowski was driving eastbound on Interstate 80 around 5:30 a.m. near mile marker 162 in Illinois when a beige 2006 Chevrolet van crashed into his suburban, according to Indiana State Police.
As Grudnowski exited his vehicle to check on the driver of the van, identified as 32-year-old Larona Green. Green allegedly exited her vehicle, climbed into the suburban and fled eastbound on I-80 toward Indiana.
Grudnowski called police to report that his car had been stolen from the crash scene and was heading into Indiana with his 13-year-old son in the front seat, police said.
The teen had his cell phone and was able to provide landmarks while Green was driving, according to authorities.
Major Jerry Williams was on duty along Interstate 94 and was able to locate and stop the vehicle.
Several police units responded to the scene and Green was taken into custody.
The 13-year-old boy was not injured.
Green was charged with operating a vehicle while intoxicated, possession of a stolen vehicle and criminal confinement. Police report her blood alcohol level was at .119.
Other charges are pending in Illinois and the investigation is ongoing, officials said.