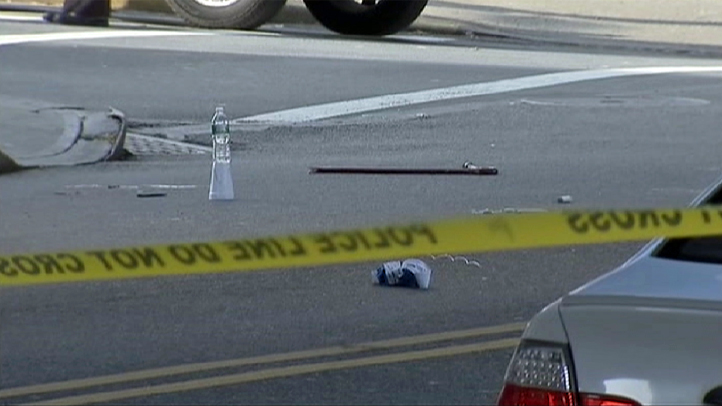 A 27-year-old man who hit a police officer with a cane and was then shot by her partner in Brooklyn is under arrest.

According to police, two officers saw Dairon Bledsoe hitting a patrol car with a cane Saturday in Bushwick. When an officer confronted him with her baton, Bledsoe hit her in the face with the cane.

Police said he moved to hit the officer again, and her partner shot Bledsoe once in the torso.

On Sunday, authorities said that Bledsoe had been arrested on charges including assaulting a police officer, attempted criminal mischief and criminal possession of a weapon. Police also released surveillance footage showing the confrontation.

The officer who was hit by the cane was treated for cuts and bruises on her face. Police said Bledsoe hit her hard enough to cause the cane to snap in two.
Bledsoe, who has been living in a Brooklyn homeless shelter, remained hospitalized in stable condition. Information on an attorney for Bledsoe was not immediately available.
Copyright AP - Associated Press