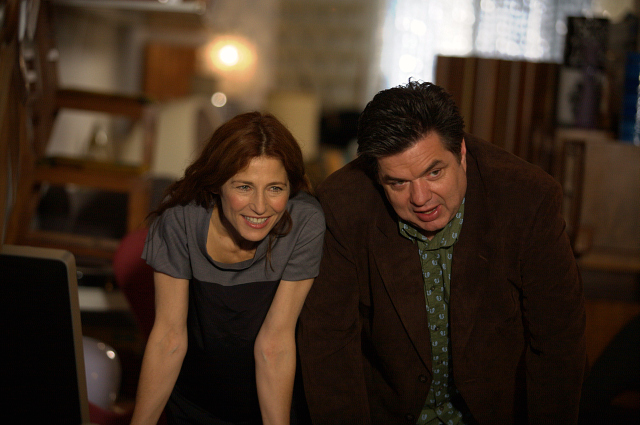 A couple of New York City bobos who dream of buying the apartment next door so they can expand their home, but must wait for the cranky old broad who owns it to die? Wasn't this movie terrible when it was called "Duplex"?
Let's hope that "Please Give," which Sony Pictures Classic has scheduled for an April 23 release, does a better job with the plot device. The film will be making its premiere at Sundance on Jan. 21.
This new film stars Catherine Keener, Oliver Platt and Amanda Peet, so there's no shortage of talent on board. And writer/director Nicole Holofcener has a good track record working with Keener on films like "Friends With Money" and "Walking and Talking," so we're willing to give them the benefit of the doubt.
U.S. & World
But, man, that plot lift is mighty eyebrow raising.