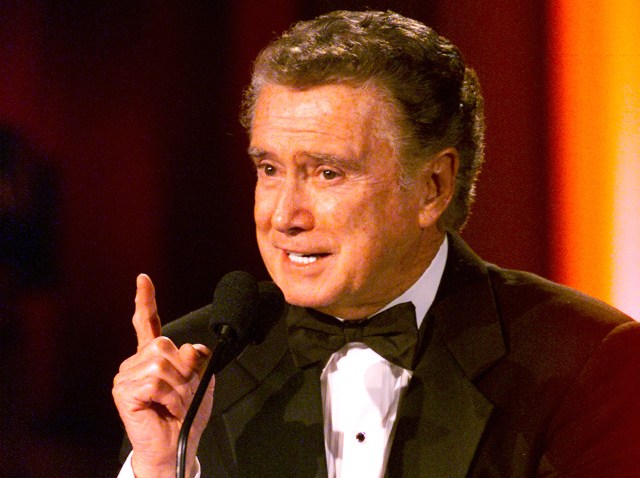 Regis Philbin will have a troublesome blood clot removed from his leg next week.
The clot has given the 78-year-old "Live! With Regis and Kelly" host problems, making it difficult for him to walk. That would be a problem for anyone, but it is especially bad for Philbin, who had hip replacement surgery in December.
"One of the things you've got to do when you get a new hip is continue to walk, but I can't walk very long," he said on Thursday's show.
Noting that her co-host also had triple bypass heart surgery in 2007, Kelly Ripa quiped, "You're the human version of that game Operation."