What to Know
Hill's Pet Nutrition recalled canned dog food for excessive vitamin D last last month.
Customers responded to Hill's Facebook post with claims their dogs have become sick or have died after having eaten the food.
Company has not yet responded to a request for comment.
Just days after Hill's Pet Nutrition voluntarily recalled select canned dog food products due to potentially elevated levels of vitamin D, more than a dozen dog owners have come forward on the company's Facebook page saying their dogs have either become sick or died after being fed the food.
The company issued a voluntary recall involving both Hill's Prescription Diet and Hill's Science Diet canned foods on Jan. 31, warning of a potential for elevated levels of vitamin D which could lead to health issues, including vomiting, loss of appetite, increased thirst, increased urination, excessive drooling and weight loss.
When vitamin D is consumed at very high levels it can lead to serious health issues in dogs including renal dysfunction.
Since the recall was announced, dozens of people have responded to Hill's original post on Facebook saying either their dogs have become sick or have died, many asking for compensation to recover thousands of dollars in veterinary care.
The company, meanwhile, is responding to those posts asking to speak with the customers through private messages. In other cases, the company told customers the vitamin D came from an unnamed supplier in Texas and was manufactured in Topeka, Kansas.
NBC News received the following statement from Hill's Pet Nutrition Tuesday evening:
"First and foremost, we're heartbroken about this situation, which involves a limited quantity of our canned foods, and we are taking it very seriously. Hill's people are working with pet parent to listen to their concerns. As pet parents ourselves, we understand the gravity of health issues with our pets. We have extended our call center hours and tripled the number of people on our phones, so we can take time with every pet parent. Additionally, our team of veterinary professionals is engaged with vet hospitals and clinics to respond to their questions.

It is important to keep in mind that vitamin D toxicity is actually very rare. In rare cases, continuous consumption of high levels of vitamin D can result in serious health issues, so we are assessing every pet parent inquiry thoroughly.

We have identified and isolated the issue, which is restricted to a specific vitamin mix, provided by one of our suppliers in the U.S., that was used in limited production of canned dog food as listed on our website. To prevent this from happening again, we now require the supplier of our vitamin mix to conduct additional quality testing on every batch of this ingredient delivered to Hill's. In addition, we are also strengthening our own testing protocol for incoming ingredients as an additional safeguard.

We appreciate people's patience as we take the time needed to assess the concerns of each and every pet parent. We are committed to providing safe, high quality foods to all pets."
Meanwhile, in response to a customer on Twitter, Hill's Pet Nutrition said, "We have identified and isolated the supplier error and, are now requiring them to implement additional quality testing prior to release of ingredients. In addition to our existing safety processes, we are adding our own further testing of incoming ingredients."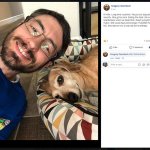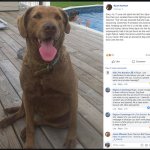 For a list of the recalled foods, click here. If your dog has consumed any of the recalled products or is showing any of these signs, contact your veterinarian immediately.
The affected canned dog foods were distributed through retail pet stores and veterinary clinics nationwide. No dry foods, cat foods, or treats are affected.
Pet parents who purchased the product with the specific lot/date codes listed should discontinue feeding and dispose of those products immediately or return unopened product to your retailer for a refund.
For more information, please contact Hill's via their website or at 1-800-445-5777.