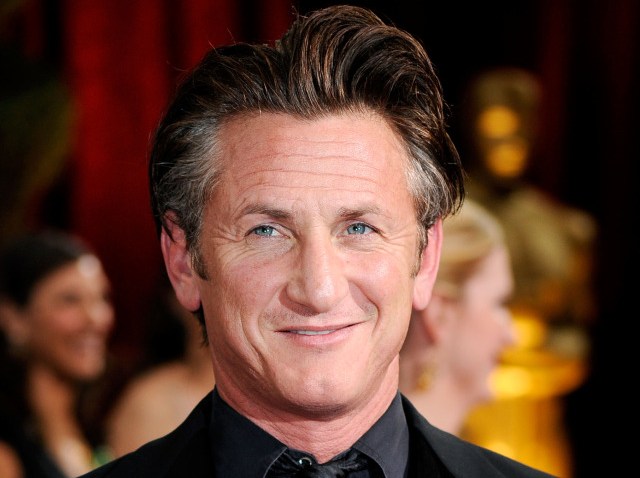 Sean Penn, arguably the greatest actor of his generation, has spent nearly three decades playing surfers, crooks, rats, thugs, soldiers, guitarists and a couple politicians. Now it appears he's finally getting serious about his craft, having returned to the role in "Three Stooges" that he vacated last year.
"We got him back," Bobby Farrelly told the Boston Herald. "He always said he wanted to do it after, you know, taking care of his family."
Apparently, by "taking care of his family" Penn meant putting it to rest. In June he backed out of the project saying he needed to focus on his marriage to Robin Wright, which was in peril yet again. Ow well...
The important thing is that Penn's back on board and Benicio Del Toro is still interested in playing Moe. Now we just need a Curly and we'll be good to go. Jim Carrey has been said to be interested, but how about Michael Chiklis? He's fat and bald and played the role in a 2000 TV movie.