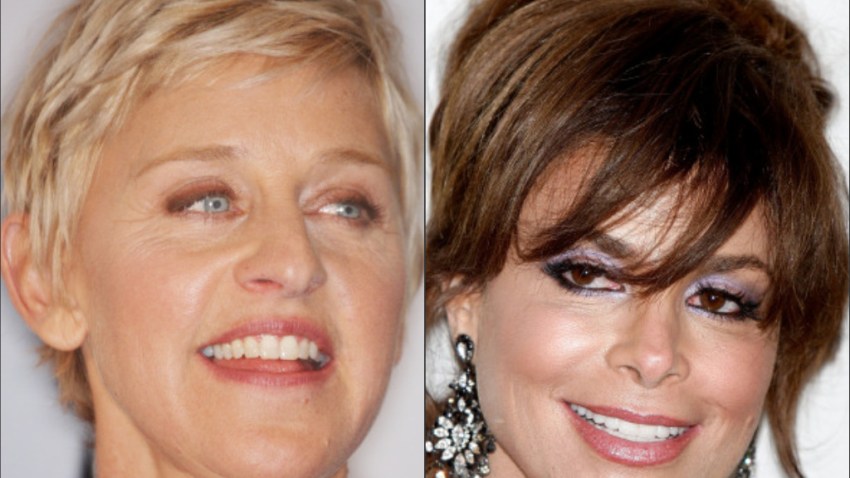 When Paula Abdul left "American Idol," the reality competition's judges' panel lost a genuine pop "Idol" of its own – a singer with No. 1 hits and real-life experience. So with Ellen DeGeneres, a comedienne and talk show host, taking her spot alongside Simon, Randy and Kara, what does that mean for "Idol?"

"It's just going to be a different show," Paula told Phoenix, Arizona's Johnjay & Rich on 104.7 KISS FM on Thursday.

VIEW THE PHOTOS: Ellen DeGeneres

Paula announced her decision to leave the top-rated FOX program on her Twitter page earlier this summer, but making that choice wasn't easy.

"I was making that very difficult decision, where I was fighting with myself back and forth," she said, implying she had been unhappy with the status of the show. "Am I willing to go against what my beliefs are? Should I just do it and – have the same outcome? You guys know what it's like down there, you've been there many times. You're well aware of the energy that's around that."

VIEW THE PHOTOS: 'Straight Up' Photos Of Paula Abdul!

As for the future, though, Paula said she's got some big announcements just around the corner.

"I'm doing so many things, I can't wait to tell you," she said. "I've been such a part of helping other people realize their dreams and I've only scratched the surface with the things I want to do. I'm going to be producing my own shows, not just for television content and not just in America. I will be creating a show in Vegas. I'm going to be pretty soon announcing very big, exciting stuff with network and production companies, so I'm actually getting to do all the things that I not only wanted to do but represent who I am."

And one of those things includes getting back to her roots as a Laker Girl for the NBA's Los Angeles Lakers with one of her future ventures, she revealed.

VIEW THE PHOTOS: The Verdict Is In! Judges Of Reality Television

"I'm going to be doing a project with that!" she exclaimed.

Related Content from AccessHollywood.com:
PLAY IT NOW: Jennifer Aniston Reveals Crush On Ellen DeGeneres (September 16, 2009)
PLAY IT NOW: Paula Abdul Steals Her 'VH1 Divas' Gig From Ryan Seacrest!
MORE ACCESS ON THESE TOPICS: Paula Abdul - American Idol - Ellen DeGeneres - Twitter - TV
Copyright NBCAH - Access Hollywood