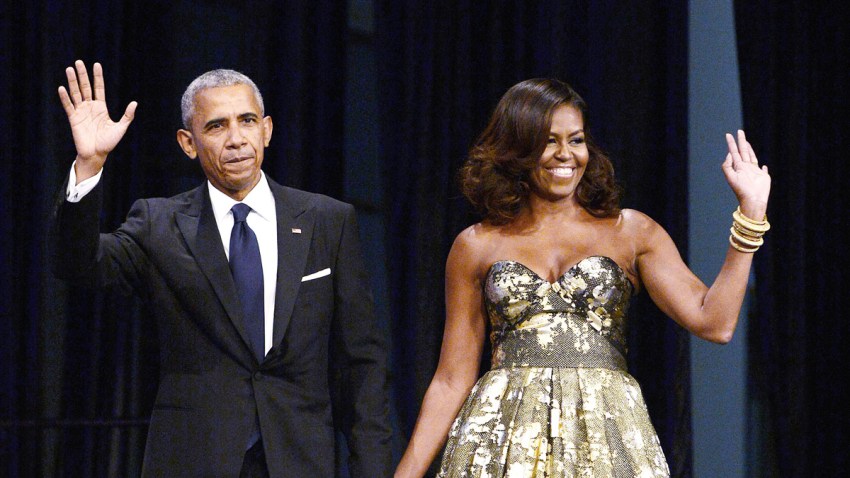 Former President Barack Obama has received 765,000 hearts (and counting) this Valentine's Day.
He shared a special Valentine's Day message to his wife, former first lady Michelle Obama, on Twitter.
"Happy Valentine's Day, @michelleobama! Almost 28 years with you, but it always feels new," Obama tweeted.
Michelle Obama followed up with an affectionate tweet of her own.
She posted a photo of their feet in the sand captioned with: "Happy Valentine's Day to the love of my life and favorite island mate, @BarackObama. #valentines."
The Obamas vacationed in the British Virgin Islands with billionaire Richard Branson this month. Barack Obama was photographed on the water, enjoying retirement and trying out kitesurfing with Branson.
Obama has tweeted just a handful of times since his presidency ended.
[NATL] White House Photographer Shares Favorite Obama Photos From 2016