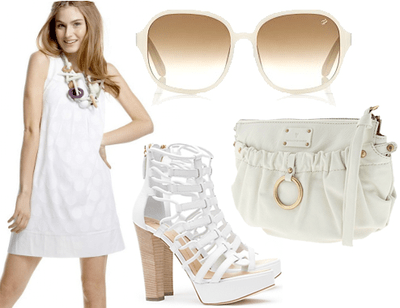 If you're not insured, there's still time to sign up for health coverage this year under Obamacare before the official deadline.
The official deadline to sign up for HealthCare.gov is 2:59 a.m. Eastern time on Monday, which is just before midnight Sunday on the West Coast.
The Obama administration projects that more than 9 million Americans will sign up by Sunday's deadline. That's up from the 7 million it estimates got insurance through the Affordable Care Act last year, cutting the number of uninsured from 17 percent at the end of 2013 to 12.9 percent at the end of 2014.
Here are six things to know about Obamacare enrollment before the Feb. 15 deadline.
Enrollment Is Off Without a Hitch
The 2015 enrollment effort is running more smoothly than it did when the insurance marketplaces first debuted in 2013.
The federal HealthCare.gov website and state-based sites experienced no major meltdowns during the current enrollment period, and wait times at call centers have improved, too.
But there are other concerns and issues to keep in mind when signing up for health care.
You May Have Trouble Getting Covered If You Miss the Deadline
In the first open enrollment period, from late 2013 to early 2014, insurance exchanges extended deadlines for many people, mostly due to technical glitches that slowed the application process.
Since the system is running more smoothly this time around, it may be more difficult to get the deadline extended.
Still, there are some exceptions if you miss the deadline. Certain life events — like getting married, having a child, becoming a legal resident or citizen of the U.S. or being denied Medicaid or Children's Health Insurance Program (CHIP) — can qualify you for a special enrollment period.
The next open enrollment period is expected to begin in October and may end in December, rather than extending into 2016.
The Obamacare Law Faces a New Threat
The Affordable Care Act offers subsidized private health insurance to people who don't have access to coverage at work, but about 8 million people could lose that financial assistance later in the year.
The Supreme Court is set to consider a case, King v. Burwell, in which Obamacare opponents argue that the law's wording lets the federal government pay health care subsidies only in states that have set up their own insurance exchanges, according to The Associated Press — something that most states haven't done. The people who wrote the law, however, say it provides subsidies to people in every state.
Should the plaintiffs win the case, people in the 37 states where the federal government is running insurance markets could lose their subsidies. The court is expected to rule on the case in late June.
Some Could Face Stiff Premium Hikes
Many consumers who already signed up for Obamacare may experience a sticker shock during this enrollment period. They could see their premiums increase sharply if they automatically re-enroll in their current plans, instead of choosing new, lower-priced versions.
Learn if you qualify for lower costs on health insurance coverage here.
There's a Tax Penalty This Time
This is the first year consumers have to consider their health insurance at tax time. If you don't have health care coverage in 2015, you'll have to pay a penalty when you file your 2015 federal income tax return in 2016.
Federal health officials predict that 2 to 4 percent of taxpayers will end up paying a fine, which amounts to $95 per adult ($47.50 per child), up to $285 for a family, for the 2014 tax year. The penalties go up to a minimum of $325 per adult for the 2015 calendar year and $695 per adult for the 2016 calendar year.
There are exemptions from the fee for not having health care coverage — for instance, if you're uninsured for only one or two consecutive months of the year, if you were covered by May 1 of last year, or if the cheapest available coverage would have cost more than 8 percent of your household's income.
You Must Be Able to Prove Your Legal Status
You must be able to prove your legal status to qualify for Obamacare, health officials have warned.
About 200,000 people will be dropped from insurance policies at the end of February because they have been unable to prove they are legally living in the U.S., the Centers for Medicare and Medicaid Services said. That's in addition to 112,000 people were dropped from their plans in September.