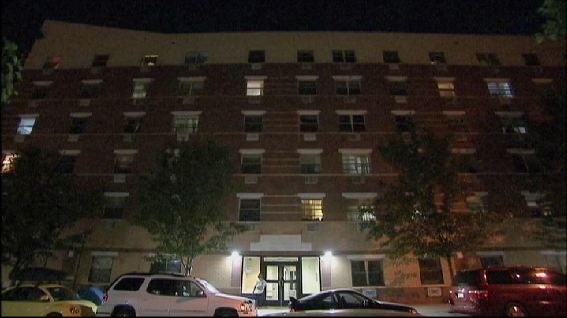 Three months after a deadly explosion rocked East Harlem, residents living near the blast site say they still have no cooking gas in their building.
"I understand that it takes time and they're trying their efforts but in the meantime it's becoming very expensive. It's becoming very inconvenient," said Lisa Connaughton, who hasn't had gas for three months.
Many of the residents in Connaughton's building lost their possessions in the explosion, and some have been given hot plates while the gas is out. Connaughton says hers does not work, so a neighbor does her cooking.
Another neighbor said he's taking his children to McDonald's for dinner because he has no other options.
"We can't save money anymore, like we used to," said Oasmane Diatta.
Building owner Rella Fogliano of The MacQuesten Companies said the outage relates only to cooking gas, and that heat and hot water was restored to the building days after the gas explosion in March.
The gas explosion in March was a wakeup call to the dangers of old gas lines, and residents have been told the gas outage is necessary to replace the lines in the building. But Connaughton questions why she still has to pay full rent.
"I don't think that's fair at all. I think that people should only pay full rent when you live a in fully functional apartment," she said.
Con Edison officials say the delay is not on their end and that the building owner is replacing lines in the buildings.
Fogliano said in a statement emailed to NBC 4 New York: "As the builder-owner, we have a responsibility to the health safety of our residents, which I take very seriously. When given the choice of simply repairing the risers to the stoves or replacing them, we chose to replace them in order to avoid a potential catastrophic risk."
"We are mindful of the temporary inconvenience this creates, however, the replacement of the [stove] risers will be completed within weeks and all will be back to normal," said Fogliano.
Still, residents are fed up and now meeting with lawyers to talk about their legal options. Melody Summers of Black Lawyers for Justice said the East Harlem victims are being forgotten.
"They threw them out of the Y, they threw them out of the shelters, and they told them their apartment was ready to live in," she said. "They're cooking on hot plates that are burning out."
Residents also say that since they moved back, they've had problems with their windows leaking every time it rains. City officials say the owner is working to fix the problem but neighbors say it's not happening fast enough.