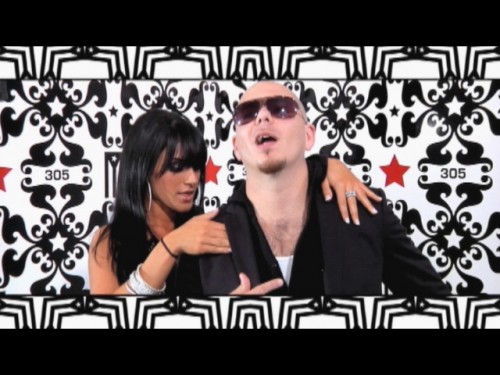 Here's who won and who lost in the eighth week of the 2014 NFL season.
SAINTS 44, PACKERS 23
Drew Brees completed 27 of 32 passes for 311 yards and three touchdowns, and the Saints ended the Packers' four-game winning streak.
Rookie receiver Brandin Cooks had a 50-yard touchdown catch and a 4-yard scoring run, and tight end Jimmy Graham also caught a touchdown pass to help the Saints (3-4) pull even in victories with Carolina (3-4-1). That sets up a showdown to decide first place in the NFC South on Thursday night.
Aaron Rodgers, intercepted only once in Green Bay's first seven games, was picked off twice on deflected and sacked three times. He still passed for 418 yards, including a 70-yard touchdown pass to Randall Cobb, but it was not nearly enough to prevent the Packers (5-3) from falling a game behind NFC North leader Detroit.
STEELERS 51, COLTS 34
Ben Roethlisberger set franchise records with 522 yards passing and six touchdowns and the Pittsburgh Steelers raced by the Indianapolis Colts 51-34 on Sunday.
Roethlisberger's yardage total was the fourth highest in NFL history. He became the first player to go over 500 yards passing twice as the Steelers (5-3) won consecutive games for the first time this season.
Antonio Brown caught 10 passes for 133 yards and two scores. Heath Miller caught seven passes for 112 yards and the clinching TD with 5:14 remaining.
Andrew Luck passed for 400 yards and three touchdowns, but also threw two interceptions. He handed the Steelers a safety when he was called for intentional grounding in the end zone midway through the fourth quarter as the Colts saw their five-game winning streak end spectacularly.
BROWNS 23, RAIDERS 13
Brian Hoyer threw a 4-yard touchdown pass to Andrew Hawkins early in the fourth quarter and the Browns avoided a second straight embarrassing loss.
Hoyer's TD to Hawkins put the Browns (4-3) ahead 16-6, shortly after Cleveland's defense came to the rescue.
Safety Donte Whitner forced a fumble late in the third quarter with a huge hit on Oakland running back Darren McFadden as the Raiders (0-7) were driving deep into Cleveland territory.
Cleveland lost at Jacksonville last week, giving the Jaguars their first win. According to STATS, no team in NFL history has lost consecutive games to winless teams in Week 7 or later.
It was hardly a perfect performance, but the Browns, who were held to 39 yards rushing and converted only 2 of 12 third downs, will take it.
CARDINALS 24, EAGLES 20
Carson Palmer lofted a 75-yard touchdown pass to rookie John Brown with 1:21 to play to give Arizona a stunning victory in a matchup of two of the NFL's four one-loss teams entering this week.
The Cardinals (6-1) had a goal-line stand that forced the Eagles (5-2) to settle for a 20-yard field goal that put Philadelphia up 20-17 with 1:56 left.
Then on third-and-5, Palmer — who also had an 80-yard TD pass to Larry Fitzgerald — heaved the ball deep, where the speedy Brown gathered it in and crossed the goal line just as he was being tackled.
The Eagles drove to the Arizona 16. On the last play, Jordan Matthews caught a pass from Nick Foles in the end zone but landed out of bounds.
BENGALS 27, RAVENS 24
Andy Dalton made up for his two second-half turnovers by scoring on a 1-yard sneak with 57 seconds left on Sunday, rallying the Cincinnati Bengals to a 27-24 victory over the Baltimore Ravens that tightened the AFC North race.
The Bengals (4-2-1) wasted an 11-point lead as Dalton's fumble and interception helped the Ravens (5-3) pull ahead 24-20 with 3:59 left.
That's when Dalton pulled it out against the NFL's stingiest defense. He threw a 53-yard pass to Mohamed Sanu on third-and-10 — safety Terrence Brooks got turned around — and took it the final yard on fourth down, completing a 10-play, 80-yard drive.
The Ravens appeared to regain the lead when Steve Smith Sr. caught a pass and went 80 yards to the end zone with 32 seconds left, but the receiver was called for pushing off to get open.
LIONS 22, FALCONS 21
Matt Prater kicked a 48-yard field goal on the last play of the game Sunday, lifting the Lions after trailing by 21 points. Prater capped a second straight late winning drive for the Lions (6-2), who also rallied to beat the Saints last week.
It was the first field goal the Lions made from 40-49 yards all season.
Matthew Stafford threw for 325 yards and two touchdowns, giving him 120 TDs, breaking the Lions record of 118 held by Bobby Layne.
Matt Ryan led the Falcons (2-6) with 228 yards passing and two touchdowns, but clock management problems, a penalty and a dropped pass doomed the Falcons at the end. The blown halftime lead tied the biggest in Atlanta history.
SEAHAWKS 13, PANTHERS 9
Russell Wilson threw a 23-yard touchdown pass to Luke Willson with 47 seconds left. It's the third straight year Wilson has brought the Seahawks (4-3) back from a second-half deficit to beat the Panthers on the road. In the previous two seasons, Wilson threw second-half TD passes to Jermaine Kearse and Golden Tate in tight defensive games.
Carolina's defense, which had allowed at least 37 points in four of its previous five games, held the Seahawks in check before Wilson led a nine-play, 80-yard drive for the only touchdown.
Wilson finished 20 of 32 for 199 yards with one interception and one touchdown.
Cam Newton was 12 of 27 for 121 yards with an interception and a fumble for the Panthers (3-4-1).
PATRIOTS 51, BEARS 23
Tom Brady threw five scoring passes and the streaking Patriots crammed three touchdowns into the last two minutes of the first half.
New England (6-2) scored on all five of its possessions in the half — and one of Chicago's — on its way to its fourth straight win. The Bears (3-5) fell behind 45-7 early in the second half and lost for the fourth time in five games.
In one of the best statistical games of his brilliant career, Brady completed 30 of 35 passes for 354 yards. He threw three scoring passes to Rob Gronkowski and one each to Tim Wright and Brandon LaFell.
Defensive end Rob Ninkovich scored with 55 seconds left in the first half on a 15-yard return of Jay Cutler's fumble.
VIKINGS 19, BUCCANEERS 13, OT
Anthony Barr forced a fumble on the first play of overtime and returned it 27 yards to score. The stunning end came just 17 seconds after the Vikings (3-5) extended the game on Blair Walsh's 38-yard field goal on the final play of regulation.
Teddy Bridgewater threw for 241 yards, one TD and no interceptions to help Minnesota stop a three-game skid.
Mike Glennon threw a 7-yard scoring pass to Austin Seferian-Jenkins to give Tampa Bay (1-6) a 13-10 lead with 2:02 remaining. But the Bucs' porous defense couldn't stop Bridgewater from putting together a nine-play, 61-yard march to get the game into OT.
Glennon's pass to Seferian-Jenkins gained 10 yards before Barr stripped the ball from the rookie tight end and took it up the left sideline to score.
CHIEFS 34, RAMS 7
Jamaal Charles ran for two touchdowns, Knile Davis returned a kick 99 yards for another score and the Chiefs trounced their cross-state rival.
Cairo Santos added a pair of field goals for Kansas City (4-3), including a career-best 53-yarder. Alex Smith was 24 of 28 for 226 yards, while Davis capped a run of 34 unanswered points with a short touchdown run late in the fourth quarter.
Justin Houston had three of the Chiefs' seven sacks.
The banged-up Rams (2-5) lost their sixth straight to Kansas City dating to Sept. 25, 1994, when they were still in Los Angeles. Austin Davis threw for 160 yards with a touchdown and a pick.
DOLPHINS 27, JAGUARS 13
Rookie Blake Bortles had two interceptions returned for touchdowns, costly mistakes that helped the Dolphins win. Louis Delmas (81 yards) and Brent Grimes (22 yards) scored on the turnovers for the Dolphins (4-3), who won consecutive games for the first time this season.
Ryan Tannehill's 3-yard pass to Rishard Matthews made it 24-6 late in the third quarter and gave the Dolphins a comfortable cushion in a game they could have easily trailed by double digits.
The Jaguars (1-7) dominated the first half, but trailed 10-3 at the break because of miscues. Bortles was the culprit, continuing a trend that started when he took over the starting job last month.
Bortles had three turnovers Sunday, giving him six in the last two weeks and 13 in six games. Four of those have been interceptions returned for touchdowns.
BILLS 43, JETS 23
Kyle Orton threw four touchdown passes and the Bills forced six turnovers, three each by Geno Smith and Michael Vick.
Orton won for the third time in four games since replacing EJ Manuel as the starting quarterback for the Bills (5-3), tossing TD passes to Robert Woods, Lee Smith, Scott Chandler and Sammy Watkins against the listless Jets (1-7).
Stephon Gilmore, Preston Brown, Aaron Williams and Da'Norris Searcy had interceptions for the Bills.
The Jets have lost seven straight for the first time since 2005, in Herm Edwards' final season as coach. Geno Smith interceptions on three consecutive possessions in the first quarter and was pulled in favor of Vick, who was picked off once and lost two fumbles.
TEXANS 30, TITANS 16
Arian Foster ran for 151 yards and two touchdowns and also caught a pass for a score in the franchise's 200th game.
The Texans (4-4) also snapped a three-game skid as Foster topped 100 yards rushing in his fourth straight game. J.J. Watt had two sacks and forced a fumble as the Texans beat the team they replaced in Houston for the fourth time in five games.
Texans linebacker Jadeveon Clowney played for the first time since hurting his knee in the season opener. Clowney finished with one tackle.
Rookie Zach Mettenberger turned over the ball twice in his first start, and he also threw for 299 yards and two touchdowns. The Titans (2-6) go into their bye having lost two straight.
Copyright AP - Associated Press