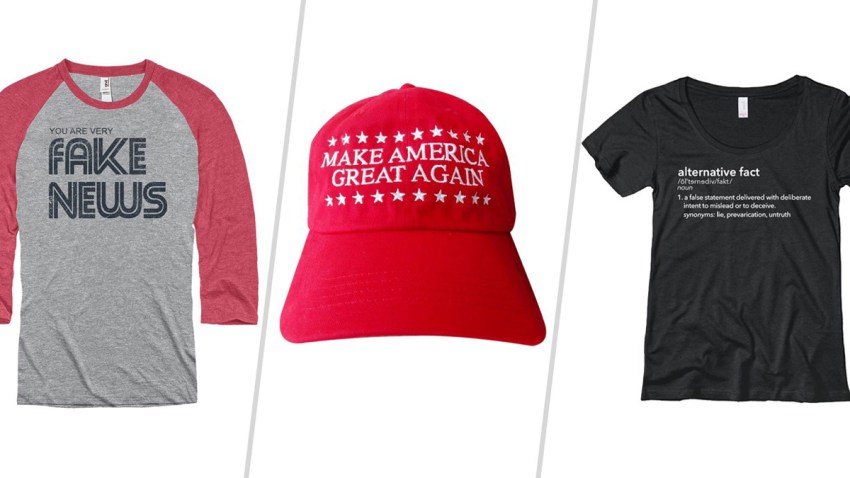 The Newseum, a museum dedicated to freedom of the press and the First Amendment, has pulled from its store T-shirts that featured President Donald Trump's description for the news media.
Shirts with the phrase, "You Are Very Fake News" were available on their website for $19.95 along with "Make America Great Again" hats.
"The Newseum has removed the 'You Are Very Fake News' t-shirts from the gift shop and online," Newseum spokeswoman Sonya Gavankar said in a statement on Saturday. "We made a mistake and we apologize. A free press is an essential part of our democracy and journalists are not the enemy of the people."
Gavankar added that those particular "Fake News" shirts were meant as a "satirical rebuke," and that the Trump hats have been for sale in the museum's shop since the 2016 campaign.