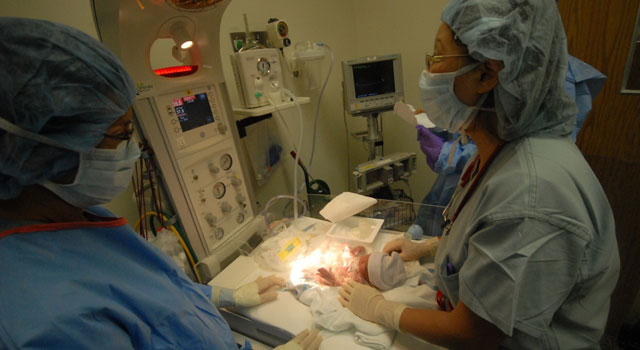 The fight against cancer just got a shot in the arm. Well, at least a shot.
Vascular Designs, a San Jose-based medical device company, just announced that its new IsoFlow Catheter got marketing clearance from the U.S. Food & Drug Administration (FDA) to deliver medicine directly to a targeted area of the body. The IsoFlow, therefore, becomes the latest medical device to try and tackle diseases like cancer in the most direct way possible.
Vascular Designs claims the new catheter will let doctors send more medicine directly to an affected area. By targeting a disease more directly, there's a chance that a patient can be cured more quickly. It's an idea we've seen before with larger medical devices, like the "Cyber Knife" from AccuRay, also based in the Silicon Valley. By targeting a tumor - and just that specific area - with a laser, a once-complicated operation can turn into an outpatient procedure.
As for fighting cancer, Dr. Robert Goldman, Vascular Design's CEO, says "This method of local delivery may cause tumors that were previously unresponsive to systemic chemotherapy to respond." It's not that easy to explain, but Vascular has a cool video animation on its website. You can check it out at www.vasculardesigns.com.
With more accurate targeting, doctors may be able to more aggressively fight diseases like cancer. That makes the IsoFlow a more direct way to stick it to what ails you, and makes Vascular Designs a poster child for how the tech industry is helping when it comes to healthcare.