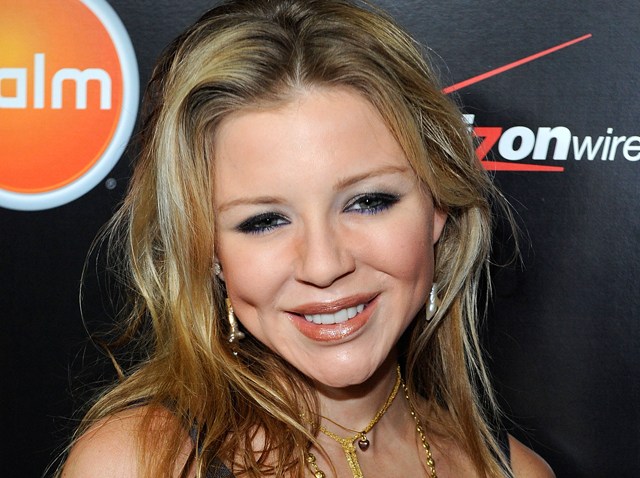 From a distance, Casey Johnson had it all, but to people with front row seats, the troubled socialite was in a grotesque spiral that could only end badly.
An autopsy was performed on the 30-year-old Johnson & Johnson heiress Tuesday, but full results are not expected for weeks. Officials have ruled out trauma or foul play, leaving family and friends to attribute the death to the self-destructive lifestyle of a mentally unstable rich kid.
"It's hitting (father Woody Johnson) hard," a family friend told the New York Daily News. "He and (Casey's mother, Sale) spent years trying to get her on track. But she'd walk out of rehab."
Johnson, who was found dead in her squalid, rented mansion on Monday was cut off from her wealthy family, taking drugs and hanging out with seedy characters, according to people who knew her in her last days. She was involved in a bizarre lesbian romance with Tila Tequila, had her hair set on fire in a row with another lover and had been accused of stealing clothes from the home of a close friend. Last November, she attempted suicide.
""I've taken a lot of pills, and I'm going to go to sleep forever," she texted pals last November, according to the New York Post.
At that point, her ex-girlfriend called an ambulance to Johnson's house and she was hospitalized for three days. That former flame, Courtenay Semel, is the daughter of former Yahoo! CEO Terry Semel, and part of the network of fabulously wealthy, idle rich kids Johnson hung out with. Others included hotel heiresses Paris and Nicky Hilton and Nicole Richie.
She had taken off for Los Angeles nearly a decade ago after dropping out of Brown University and working in PR for a short stint in her native Manhattan. On the West Coast, she was a fixture on the party scene, posing for paparazzi and getting caught up in late night hijinks.
Her divorced parents had reportedly cut her off in a desperate act of tough love aimed at snapping her out of her destructive lifestyle. A toddler Johnson had adopted from Kazakhstan, Ava, was taken from her by Sale Johnson and her Porsche was reportedly repossessed when she fell behind on payments. She owed more than $20,000 to a nanny service and the utilties at her rented home had been shut off, according to reports.
For Johnson's loved ones, the final indignity may be the behavior of Tequila since Johnson's death. A one-time reality TV personality as famous for taking off her clothes as for her own unstable behavior, Tequila announced last month that she was engaged to Johnson.
"I can't stop these haunting visions of her and I," Tequila tweeted about the woman she called "wifey." "We made such a lovely couple."
"[Tequila] was taking advantage of a sick girl," one family friend told the Post.