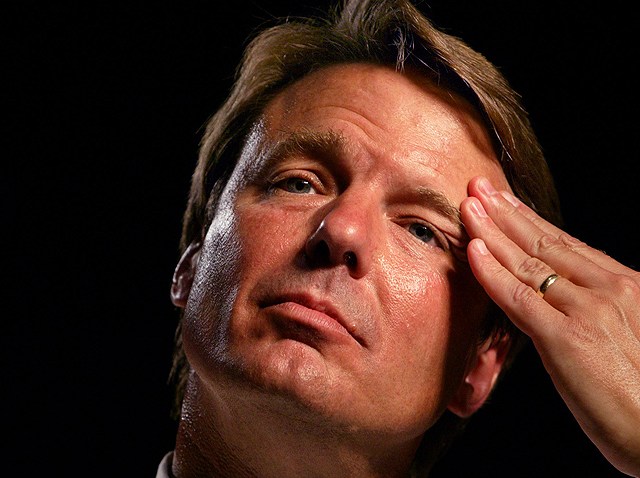 Disgraced former Senator John Edwards is close to publicly acknowledging that he is the father of a 19-month-old girl who was born to a woman the also-ran presidential candidate admitted to having an affair with, according to the New York Times.
Edwards, who was a rising Democratic party star while serving as a North Carolina senator, has denied persistent rumors that he fathered Rielle Hunter's daughter but is now considering fessing up as an ex-aide shops around a book asserting that the former vice presidential candidate is the girl's dad.
The aide, Andrew Young, signed an affidavit in 2007 saying he was the father of Hunter's baby but has since reversed course and is now claiming in a book proposal Edwards knew he was the father -- and begged Young to lie for him. The proposal also includes explosive allegations that Edwards promised Hunter that he would marry her in a rooftop ceremony in New York while the Dave Matthews Band serenaded them -- as soon as his wife, who is battling cancer, dies.
Edwards' attorney, Wade Smith, declined to comment on the paternity issue but issued a statement to The Times saying "there may be a statement on that subject at some point, but there is no timetable and we will see how we feel about it as events unfold."
Get more: The New York Times