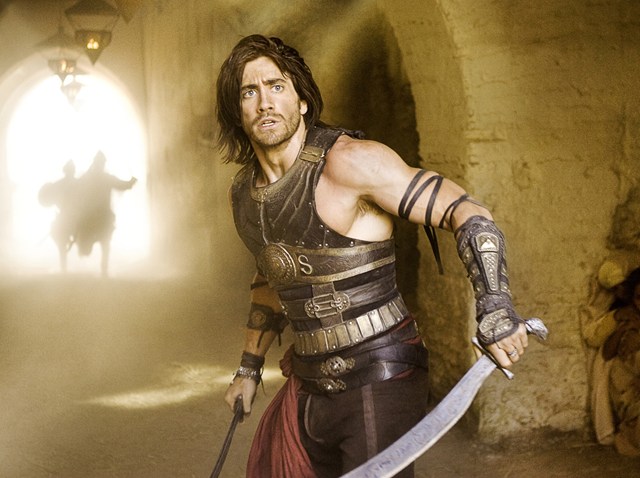 Getting jacked was a joke to Jake Gyllenhaal.
The 29-year-old actor is downright diesel in "The Prince of Persia," the Disney swords and sandals flick that opened Monday. And while he's never been known as a wimp, the pecs, lats and biceps he sports in the movie have got to have couch potatoes wondering how he did it.
"It was so hard," Gyllenhaal sarcastically told People at Monday's premiere. "Being an actor is so hard. Being in shape is so hard, too, and being paid to get into shape is even harder – and you can quote me on all of those."
Gyllenhaal, who already looks less musclebound, said working out between shoots gave him something to do.
"I'm somebody who likes to kind of keep moving," he told the magazine. "When you're shooting a movie, the downtime is always the hardest thing, and when you get to be physical in between takes it's actually a good thing, I think, for any actor."
He said he learned one exercise trick from a much older actor who gave him a piece of old folks' equipment for working out.
"I remember when I worked with Dustin Hoffman – as a wrap gift Dustin gave me a walker to do triceps push-ups on, because that's how he'd get his energy going," he said. "Every actor has different tricks, and I thought that it was a great thing."