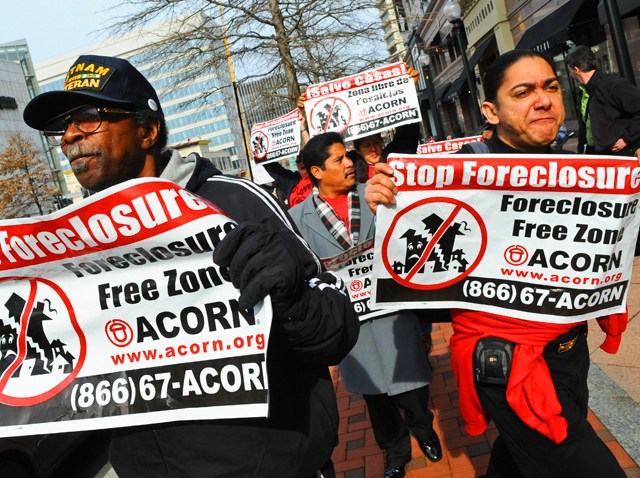 Embattled community group ACORN, stung by undercover video showing employees giving illegal advice, has named a former Massachusetts attorney general to head up an internal probe.
Democrat lawyer Scott Harshbarger, who specializes in corporate governance, will conduct an "aggressive, thorough and far-reaching" investigation, according to ACORN CEO Bertha Lewis.
"We have strengthened our systems on a number of fronts," Lewis said. "But that process is ongoing."
The organization has seen its federal funding cut off by Congress in recent weeks and even President Obama, who once worked with the group, said he was shocked by the video, which was shot by two freelance journalists posing as a pimp and a prostitute. Shot in four cities, the video caught ACORN counselors telling the pair how to hide their income, even after they said they were looking to run a brothel with underage illegal immigrants.
The embarrassing video is the latest of ACORN's problems. Its board forced its founder out last year after his brother embezzled nearly $1 million from the organization. The money was later repaid by an anonymous donor.
Get more: MSNBC