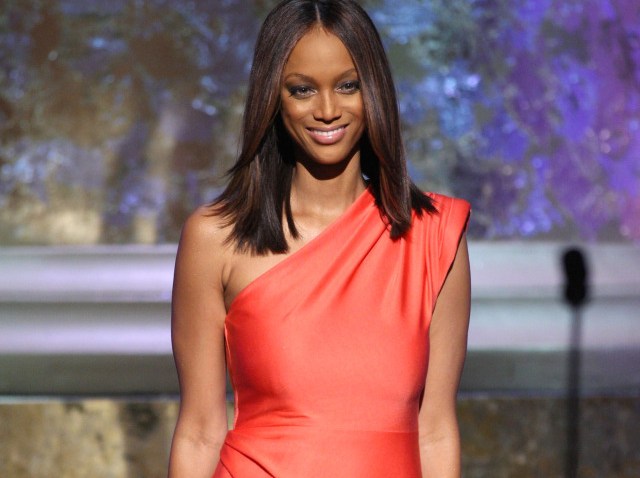 Tyra Banks may be Larry King's new favorite interview subject -- if only for the naked talk.
Banks dished to Larry King Tuesday about how she likes to take it all off and hang in the nude, despite tabloid claims she isn't proud of her curvy figure.
"I might be doing a little TMI," Banks said when King asked her on his CNN show if she was happy with the way she looked in the mirror.
"I always feel great when I don't have clothes on," said Banks, the supermodel who also hosts "America's Next Top Model" and films "The Tyra Banks Show" when she's not strutting the runway.
Banks also talked about her struggles with weight, recalling pictures of herself in an unflattering swimsuit that were splashed across national tabloid covers.
"When I told the world to kiss my fat a**, I remained that size for two years," Banks said. "I maintained it with my ice cream and my salad with ranch and dressing and croutons and bacon bits."
She said she's lost a lot of weight since those times and is happy with the way her body looks.
Banks, who kicked off this season of her talk show by revealing her weave-free, natural hair, asked King to feel her real scalp for proof she wasn't wearing any hairpieces.
"I felt it was my responsibilty to show as much of my real hair as possible," Banks said, telling King how removing her weave represented a political statement for black women.