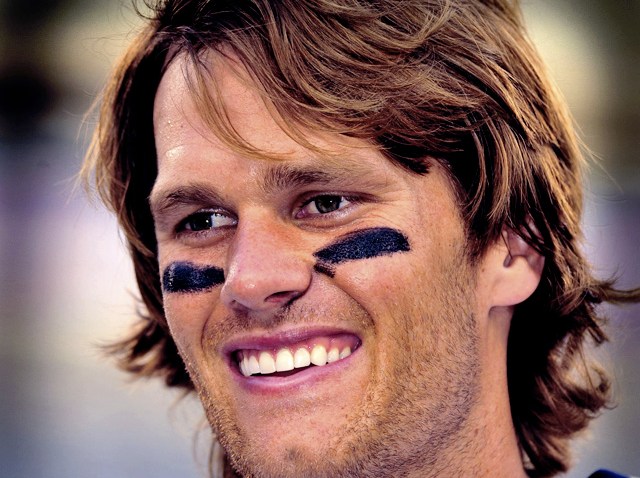 New England Patriots quarterback Tom Brady opened up about the car accident he had last week on the same day he became the highest paid player in the NFL.
The five-time Pro Bowler and three-time Super Bowl champ was "just in shock" in the the wake of the crash, he said in interview with Boston area radio station WEEI-AM, reports E! Online.
Though he was unhurt in the accident and was able to attend practice later that day, he initially thought he'd hit a woman walking her dog.
"It was like 'The Matrix,'" he said. "When the cars hit, I saw all the glass kind of exlpode. Then I saw her go flying. I thought 'Oh my God' as we're kind of skidding to a stop. I saw her go flying back."
The woman, a neighbor of Brady's in Boston's Back Bay neighborhood, hit her head on the ground when she braced herself for impact. She did not sustain major injuries and was released, like Brady, without going to the hospital.
"I'm telling you, when it happened, I didn't even know what to do, because you're just in shock," Brady said. "I was kind of sitting there in the car, looking around, trying to get my bearings...And then once I got home, then it really hit you."
Brady's Audi was hit as it went through an intersection on a green light by a Mercury Villager minivan driven by 21-year-old Ludgero Rodrigues, who was driving his father Rogerio to the hospital to have has his back examined. Rodrigues, who has had his license suspended at least five times in the last three years, was cited with failing to stop at a red light.
Rogerio Rodrigues was rushed to a Boston-area hospital after he was extracted from the minivan using the Jaws of Life. His condition worsened over the weekend and he faces possible surgery for his back, reported the Boston Herald.
Samuel P. Reef, a lawyer for Mr. Rodrigues, said that that even though the NFL superstar has not been in direct contact with the family, he's been "very amenable."
"He sent a bouquet of flowers over," Reef said. "He's gone above and beyond what we had expected."
Selected Reading: E! Online, ESPN, Boston Herald