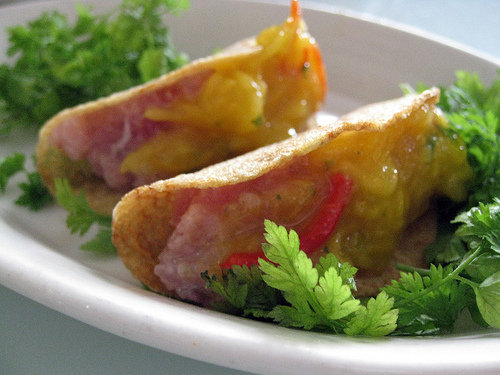 The globe-trotting manhunt for National Security Agency leaker Edward Snowden has added another layer of international intrigue surrounding the secret spiller and his search for political asylum.
Weeks after he leaked documents detailing secret U.S. government data surveillance programs to the press, Snowden — who faces espionage charges — is seeking asylum abroad and safe passage to wherever he might find it. He fled Hong Kong, where he had been holed up for a month, on Sunday, and he is being aided in his search for asylum by advisors from WikiLeaks.
This week, Washington's diplomatic furor is aimed squarely at China, which failed to arrest Snowden before he left the country, and at Russia, which offered to entertain an asylum request he hadn't even yet made.
Russian President Vladimir Putin confirmed Tuesday that Snowden was in the transit zone of a Moscow airport and said the country would not extradite him to the U.S. But he also said Snowden was free to leave and he hoped that would happen as soon as possible, The Associated Press reported.
The list of places Snowden could reportedly be headed has become a who's-who of countries with fractious relations with the U.S. Here is a run-down of the places Snowden has been and the places he could be headed.

Waipahu, Hawaii, U.S.:
Before Snowden's leaks made him a household name, the 29-year-old was living with his girlfriend outside Honolulu and working for the National Security Agency as an employee of contractor Booz Allen Hamilton — a job he told the South China Morning Post he took only in order to gain access to secret documents. The real estate agent for the couple's rented home told the Associated Press that Snowden and his girlfriend moved out of their house May 1.
Hong Kong, China:
Snowden first holed up in Hong Kong on May 20, according to The Guardian, and it was from his hotel room there that he leaked NSA documents to that British newspaper. Snowden told the paper that he chose Hong Kong as his home base for what he called the city's "spirited commitment to free speech and the right of political dissent."

The U.S. asked Hong Kong police to detain Snowden pending his possible extradition on espionage charges, but China allowed him to leave Sunday. Hong Kong officials said Washington's documentation in support of his extradition wasn't complete — a claim Washington denied, blasting the Chinese government for letting Snowden leave.

"This was a deliberate choice by the government to release a fugitive despite a valid arrest warrant, and that decision unquestionably has a negative impact on the U.S.-China relationship," White House Press Secretary Jay Carney told reporters Monday.
Moscow, Russia:
Snowden arrived in Moscow on Sunday after fleeing Hong Kong, where he had spent more than a month. Snowden had been expected Monday to board a flight to Havana on which he had booked a ticket, but the plane took off without him.

After Snowden failed to board that flight, the White House said Monday it believed Snowden was still in Moscow and urged the Kremlin to hand him over. "We continue to hope that the Russians will do the right thing," U.S. Secretary of State John Kerry told NBC News on Monday. Russia's foreign minister said Snowden had not crossed Russia's border, and Putin said the country would not extradite him to the U.S.

Russia had earlier offered to consider an asylum request from Snowden should he make one, although there is no indication Snowden would do so. Russia itself has no sterling reputation for free speech or for privacy from surveillance — or for press freedom, for that matter.
Havana, Cuba:
Snowden had been expected to board a Havana-bound Aeroflot flight out of Moscow on Monday, but the flight left without him — and with a host of journalists chasing him onboard. From Havana, he had been expected to travel on to Ecuador, which had promised to review his application for asylum. Snowden did not board that flight to Cuba, however. It is unclear why.
Ecuador:
Snowden has requested asylum from and is believed to be heading to the small Andean nation, which has promised to review his application carefully. It was only last year that Ecuador began harboring another high-profile leaker: Snowden's own newfound shepherd, WikiLeaks founder Julian Assange, who himself is holed up in Ecuador's embassy in London avoiding extradition on sexual assault charges.

Ecuador has an extradition treaty with the U.S., but it also allows exemptions for political asylum, BBC News noted. The country's populist leftist President Rafael Correa has been openly critical of Washington and nominally friendly to Snowden's cause — but his presidency is marred by its own ongoing battle with the country's news media, culminating with a controversial new law cracking down on press freedom.
Iceland and beyond:
Snowden had earlier this month told The Guardian that he might seek asylum in Iceland, citing what he described as its strong legacy of protecting privacy and press freedoms. However, Iceland isn't a totally safe bet. Its just-seated new government is a center-right one that is seen as more likely to seek a close relationship with Washington — and possibly less eager to rankle Washington by harboring somebody like Snowden.
On a conference call Monday, though, WikiLeaks spokesman and Icelandic journalist Kristinn Hrafnsson said that asylum for Snowden has been formally requested from Iceland. "Similar processes were carried out elsewhere," Hrafnsson said. He declined to specify where — but the saga of Snowden's search for asylum, and the U.S.'s search for him, were stlll criss-crossing the globe.