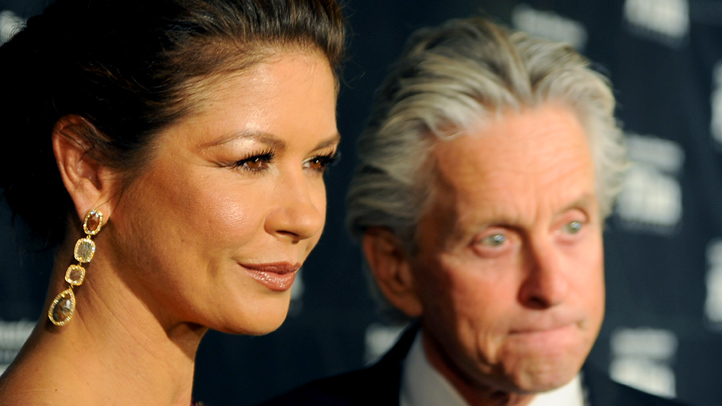 Michael Douglas and Catherine Zeta-Jones haven't been photographed together since April and People magazine is reporting that the couple are "taking a break" after nearly 13 years of marriage.
Two "close confidantes" of the pair, who in recent times have vacationed separately with their children and walked red carpets solo, have told the magazine that Douglas, 68, and Zeta-Jones, 43, are taking time apart. "They're taking a break," one source said.
Neither star has filed for divorce or moved toward a legal separation the magazine's sources say. In recent days the "Behind the Candelabra" star has been vacationing in Sardinia, Italy while Zeta-Jones has been at their home in New York.
Health concerns have played a prominent role in their lives over the last three years with Douglas battling throat cancer in 2010, and Zeta-Jones voluntarily checking in to a treatment facility earlier this year for help managing her Bipolar II disorder, which she first revealed in 2011.
"The stress has taken a toll on their marriage," a friend of the couple tells People.
Douglas and Zeta-Jones wed in 2000 in New York and have two children together, Dylan, 13, and Carys, 10.
In response to People's article, Zeta-Jones' publicist, Cece Yorke told USA Today in a statement, "Catherine and Michael are taking some time apart to evaluate and work on their marriage. There will be no further comment."