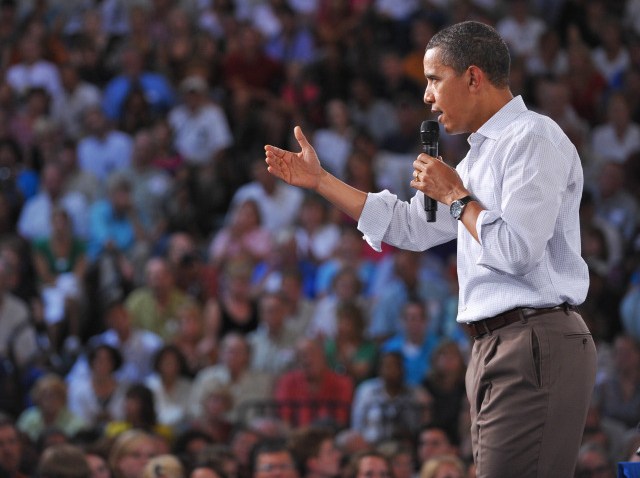 President Obama said Saturday he and the White House would help Americans begin to save for retirement despite a recession that the commander in chief admitted had wiped out many Americans' savings.
Obama said in his weekly address the government would take several federal steps to ease the economic retirement process for potential retirees. Some reforms include allowing workers to direct unused vacation pay to a retirement savings account rather than taking it in a cash payout, helping small companies set up 401(k) retirement plans and allowing the IRS to send tax returns as a savings bond.
"Tens of millions of families have been, for a variety of reasons, unable to put away enough money for a secure retirement," Obama said. "Half of America's work force doesn't have access to a retirement plan at work. And fewer than 10 percent of those without workplace retirement plans have one of their own."
Obama spoke about the American workforce on Labor Day weekend, honoring the millions of Americans who keep the nation's economy churning.
Copyright AP - Associated Press