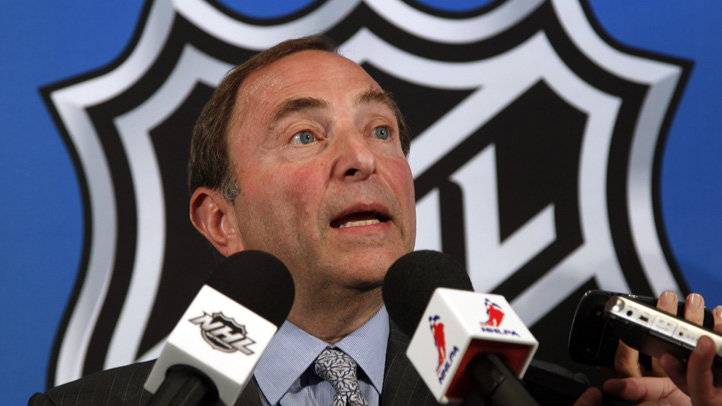 The NHL announced the cancellation of regular season games through November 1, according to the league's official website on Friday.

"Thoroughly disappointed," NHL Commissioner Gary Bettman told The Associated Press Thursday after the brief bargaining session at union headquarters.
Two weeks ago, the league cancelled the first 82 games of the season from Oct. 11-24, with 53 more being called off on Friday.

The cancellation comes with the lack of a collective bargaining agreement between the NHL's player association and the league.
"This is not a good day," union executive director Donald Fehr told the AP on Thursday. "It should have been."
The announcement comes a day after the league rejected three proposals by the NHLPA. The league said that a full 82-game season could still be played if the two sides reached an agreement by Nov. 2.
No new talks have been scheduled by either side.
"We came in here with those proposals thinking that we could really make some progress," Pittsburgh Penguins star Sidney Crosby told the AP. "To hear those words (from Bettman) kind of shuts it down pretty quickly. In a nutshell, it doesn't look good."

A total of 135 games were scheduled to be played by the league's 30 teams from Oct. 11 through Nov. 1.