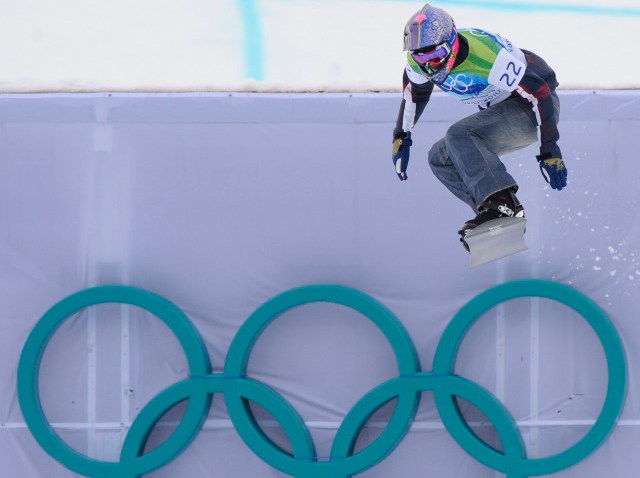 Lindsay Jacobellis will have to wait another four years for redemption.
The Olympic favorite fell short of her gold-medal dream again Tuesday, failing to even qualify for the medal round in the women's Snowboardcross event at the Vancouver Games, NBC Olympics reported.
The Connecticut rider came in second at the 2006 Games, losing a sizable lead when she fell while doing a trick toward the end of the course.
Jacobellis settled for silver in 2006 and entered the 2010 Games hoping to prove herself and take home the gold for Team USA -- but again, she fell short of her dream.
The American rider lost her balance on a jump, then clipped a gate in the semifinal race on the SBX course Tuesday, disqualifying herself from contention. Jacobellis stunned the crowd, who expected the rider -- dominant in world competition for years -- to, at the very least, qualify for the medal round.
Canadian rider Maelle Ricker took gold, while Frenchwoman Deborah Anthonioz took silver and Olivia Nobs of Switzerland earned the bronze medal.