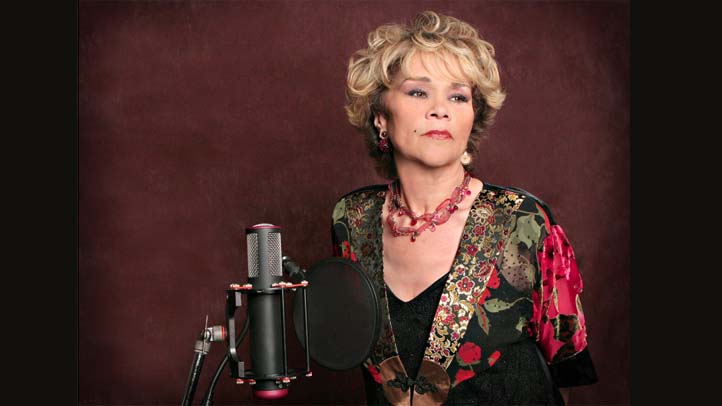 Etta James' live-in doctor Elaine James says several members of her family are in Southern California for Christmas, but that it's unlikely the Blues legend will be able to return to her Riverside home for the holiday.
"Christmas is one of her favorite times of the year," says Elaine James, who has no relation to the singer. Her house is brightly decorated with holiday lights.
Etta James is terminally ill and being treated at a Riverside hospital. Her personal doctor confirms that she is battling leukemia, and a number of other health complications.
The Grammy winner was hospitalized to treat ongoing complications related to the recent disclosure that she is terminally ill. She is not in hospice care, according to her doctor, who describes her disease as "very aggressive."
The decision to return to the hospital was made due to new infections, according to her doctor.
Etta James has lived in the Woodcrest area of Riverside, and has a custom-built studio inside her home, where she has recorded all of her most-recent songs.
She is most associated with the song "At Last", which she reportedly wrote– a claim disputed by Mack Gordon and Harry Warren who declare the song is their work.
The singer's husband is Artis Mills. The couple married in 1969.
Etta James has been honored with six Grammy awards and was inducted into the Rock & Roll Hall of Fame in 1993 and the Blues Hall of Fame in 2001.