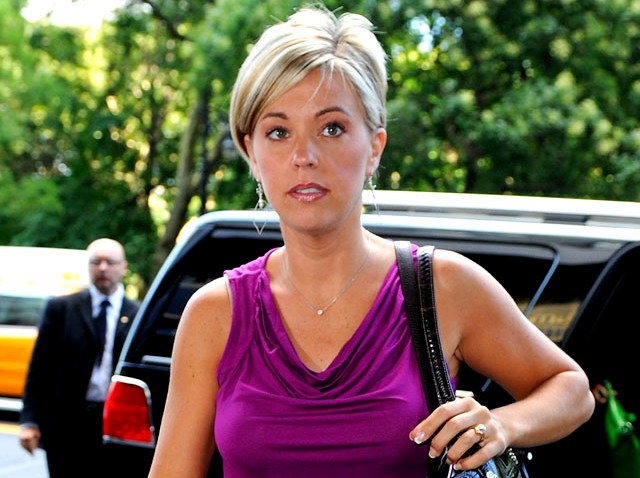 Kate Gosselin confessed she had a breakdown over the weekend.
"I'm not (going to) lie, it's difficult," Gosselin said when she appeared as a guest host on ABC's "The View" Monday while sporting a new wavy hairdo.
"For the sake of my children I am going to continue taking the high road because it's the only road for me. It is not easy. I melted down over the weekend in the privacy of my own home," Gosselin said. "I melted down."
The mother of eight said it's been tough to watch soon-to-be-ex hubby Jon with 22-year-old girlfriend Hailey Glassman in front of the couple's young kids. Glassman, who has been photographed locking lips with the reality TV dad, is the daughter of Kate's tummy tuck surgeon.
Kate talked about her decision to thrust her children into the spotlight by allowing them to be filmed for TLC's "Jon & Kate Plus 8," which she said is her primary source of income.
"Let's face it, I have to support my children," she said. "I'm a single mom and now more than ever I need to be out there working hard. It comes with a price. Every job that everybody chooses to do comes with a price."